5 facts you didn't know about Duleepsinhji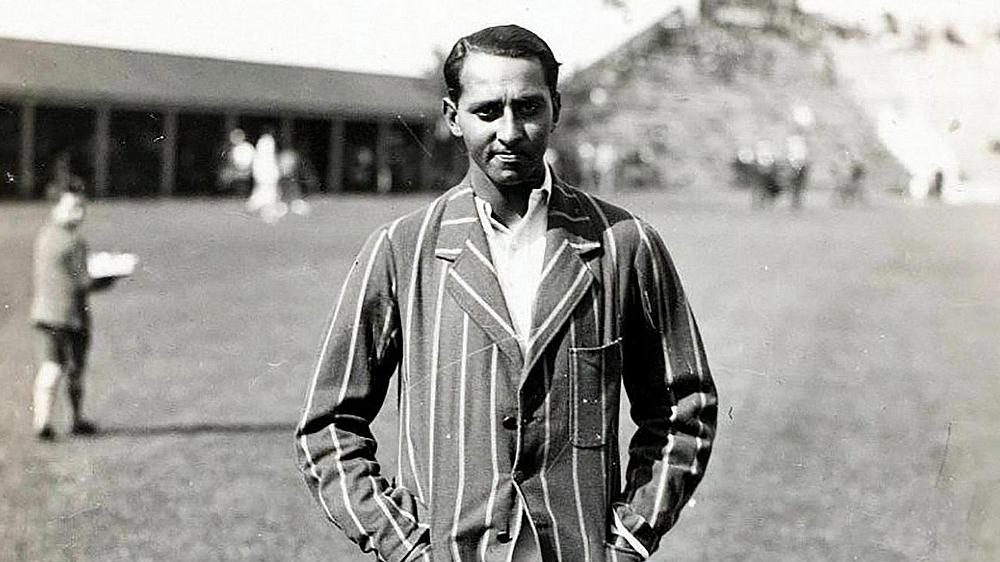 Born in Kathiawar on 13th June 1905, Kumar Shri Duleepsinhji is considered amongst the finest batsmen produced by India. The right-hand batsman emulated his uncle Ranjisinhji by playing for Sussex and England. He registered three centuries in the 12 Tests that he played with a tally of 995 runs. His first-class career gives glimpses of his batting genius. He amassed 15,485 runs in 205 matches with 49.95 runs per innings. Here are five less-known facts from his short-lived career.
Deadly leg-break
For his schooling, Duleep arrived in England and began at Cheltenham. In 1921, his first year in the College eleven, he averaged 31 with the bat and 17 with the ball while claiming 39 wickets. His leg-break bowling kept confounding batsmen as his consecutive season hauls of 50 and 35 wickets suggest. However, he bowled very rarely after leaving school. He delivered only one over in Test cricket.
Triple ton in a day
In May 1930, Duleep walked out to bat with his team Sussex placed at 1/1. He smashed Northamptonshire's bowling attack to all places and managed to score 333 in just five and a half hours. Sussex managed 521 runs in the day and wrapped up an innings victory on the following day. 333 remained the highest individual score for Sussex until Murray Goodwin went past it in 2003.
Following his uncle's footsteps
Continuing the lineage, Duleep's comparison with his illustrious uncle Ranji was inevitable. Both played for Cambridge and led the county side of Sussex. The uncle-nephew pair also earned the distinction of scoring a century in their maiden Ashes Test. While Ranji's 154* was in Manchester in 1896, Duleep's 173 was compiled at Lord's in June 1930. Ranji, who was in attendance to witness the Test, is said to remark 'The boy was always careless' after Duleep was dismissed.
Played against India
Both Ranji and Duleep never played for India. While India did not play any Test cricket in Ranji's era, Duleep had an opportunity to get into the national side. When India were scheduled to play their inaugural Test against England in 1932, Duleep was invited for a selection trial. However, Ranji did not permit his nephew to participate so that he can prolong his career for England. Duleep then played against India as he led the Sussex side in a tour match versus the visitors. Nevertheless, he did feature in two domestic matches played in India.
Out of bodyline
Playing against New Zealand in 1931, Duleep added 109 at The Oval and 63 in Manchester to boost his contention for the Australian tour in 1932. However, the pulmonary disease which was plaguing him, became stronger and forced him out of the game. He was 27 when he played his last cricket match. Thus he missed taking part in cricket's the most controversial series – Bodyline (Ashes 1932 in Australia).
Duleep later served as a selector and a diplomat. He passed away in 1959 at the age of 54. One of India's domestic tournaments, Duleep Trophy, is named after him.