Five current Indian Cricketers' wives and their professions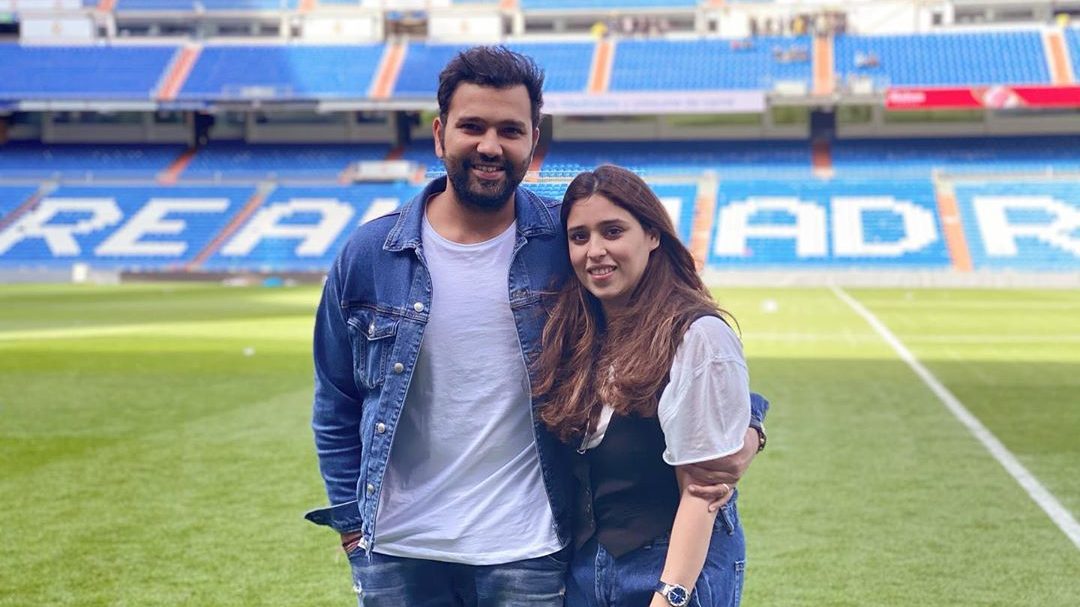 Gone are the days when wives of Indian cricketers enjoyed glamour and luxury only because of their better halves. Talking of the 21st century, Women are thoughtful enough to make their career choices and live an independent life. Now the cricketers are even recognized because of their wives and their professions.
Talking in the current scenario, there are wives of several cricketers who are making a mark in their respective fields. Let's take a look at 5 Indian cricketers and the profession of their wives.
5. Anushka Sharma
Anushka Sharma is placed in the list of leading actresses of Bollywood but still takes out time to support husband and Indian skipper Virat Kohli often. The couple tied the knot in December 2017 in a fairytale wedding in Italy. The couple recently broke the news of becoming parents soon and gave fans the best news of recent times.
The actress made her debut in Rab Ne Bana Di Jodi alongside Bollywood superstar Shah Rukh Khan, and since then, she has been doing wonders. She is known for her work in NH10, Band Baja Barat, PK and many other films.
4. Dipika Pallikal 
Dipika was already an accomplished name before she even came in the life of Dinesh Karthik. She is one of the most popular and successful squash players in India. She became the first-ever Indian to land into the top 10 of the PSA rankings. However, her current rank is 19th and has won 11 titles in her career so far.
The beloved wife of Karthik is already an Arjuna Award and Padma Shri winner. She clinched the gold medal at the 2014 Commonwealth games along with her partner Joshna Chinnappa.
3. Ritika Sajdeh
Ritika is one of the few wives who had a constant touch with her husband Rohit Sharma before they even got married. She is a Sports Manager, who started working at Cornerstone Sports and Entertainment, a company owned by her cousin Bunty Sachdeva. She was on good terms with Harbhajan Singh before getting introduced to Rohit Sharma.
Her family is into the Sports Management field. The best thing is that even after marriage, she continues to manage all of Rohit's professional contracts. She is also seen on the field supporting Sharma with their cute little munchkin Samaira.
2. Snehal Jadhav
Now this name in the list is amazing as cricketer Kedar Jadhav married a lady of his profession, which is one of the rarest sights. Snehal is a professional cricketer who played for Maharashtra and the West Zone. However, she couldn't make it to the international level but had a fair experience of the domestic circuit.
She has even played for teams of Hyderabad and Odisha during her career. In total, she has featured in 37 List A, 1 First Class, and 31 Twenty20 matches. Since the time couple was blessed with a baby girl in 2015, she decided to call it quits on her decent career.
1. Riva Solanki
The beloved wife of Indian cricketer Ravindra Jadeja, Riva Solanki, is a politician. The couple tied the knot after cricketer met her at a party a few years back. She joined the Bhartiya Janata Party two years ago and is willing to make a full-fledged career in politics.
She belongs to a wealthy family where many of her family members are already into politics. Before joining BJP, she worked as a head of Karni Sena's women's wing in Gujarat. Jadeja is currently looking to strengthen his position in the Indian cricket squad.