Five best bowling spells in World Cup history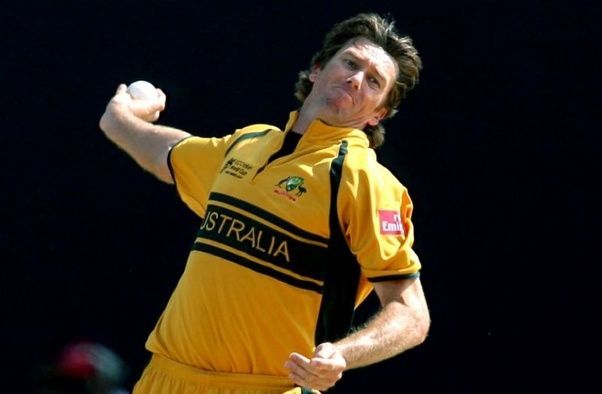 While batsmen have dominated the World Cup on most occasions, bowlers have never been far behind. The Global tournament offers an excellent opportunity to etch your name in the record books with stunning performances. Following five bowlers adorn the list of the best bowling figures in the World Cup. Here's a run through them –
5. Gary Gilmour (AUS) – 6/14 against England, World Cup 1975
Leading into the inaugural World Cup, England and Australia were the most experienced teams in the competition. They confronted each other in the semifinal. Australia brought in a 23-year old left-arm swing bowler who had not played a match in the group stage – Gary Gilmour.
Playing in only his third ODI, Gilmour bowled his first nine overs from the football stand end of Leeds. His bowling figures at that stage were 6/10. He finished his spell after conceding four more runs. Later, he shined with the bat and secured Australia's place in the final.
4. Winston Davis (WI) – 7/51 against Australia, World Cup 1983
Two-time World Champions West Indies were stunned in the first match of the tournament by India. They came back stronger against Australia and posted 252/9 while batting first. Andy Roberts and Michael Holding opened the bowling for the Caribbean team. They sent back Australian openers. Winston Davis came in to bowl as first-change.
Right-arm fast bowler, Davis, dismissed Australian Captain Kim Hughes straightaway. He accounted for Hookes and Yallop after a brisk partnership and then went on to complete a seven-wicket haul. Davis took only one wicket in his next four matches.
3. Tim Southee (NZ) – 7/33 against England, World Cup 2015
New Zealand played attacking cricket in the home World Cup. In the group stage, they encountered a hapless England at Wellington. Tim Southee, the leading pace-bowler, made the perfect use of the swinging conditions and ran through the English batting unit.
In his opening spell, Southee accounted for both the English openers. His figures after 10 overs read 5-0-23-2. He returned in the 27th over with England struggling at 104/4. The right-arm pacer took at least one wicket in every over that followed and finished with the astonishing figures of 7/33. New Zealand won the match by eight wickets.
2. Andy Bichel (AUS) – 7/20 against England, World Cup 2003
Very rarely does one man make such an enormous impact on a single match. Following the precedent of Gary Gilmour, Andy Bichel first shone with the ball and then complemented it with the bat.
Bichel came in to bowl as the first-change bowler after McGrath-Lee allowed England to score 72/1 in 11 overs. Bichel dismissed Michael Vaughan on his first ball of the spell and removed Nasser Hussain in the same over. He soon finished his first spell for 6-0-12-4. He returned late to send back Andrew Flintoff and with two more wickets, completed his quota of overs with the numbers 10-0-20-7. He later scored 34 not out to win the match for Australia.
1. Glenn McGrath (AUS) – 7/15 against Namibia, World Cup 2003
Just two days before Andy Bichel's special, McGrath had earned a spot in the hall of fame with his spectacular spell. The developing side of Namibia had no answers to the skill of this metronome bowler and collapsed in a heap. McGrath achieved this incredible record at Potchefstroom.
Australia batted first and scored 301/6. McGrath straightaway made the impact with a wicket on the fourth ball of the first over. His consistent line and length was difficult to handle for Namibian batsmen as they started making regular rounds to the pavilion. McGrath bowled seven overs and had the bowling figures of 7/15. Bichel took two wickets in the following over and Namibia ended at 45 all out.