Five batsmen who batted in 100 or more T20 innings without a duck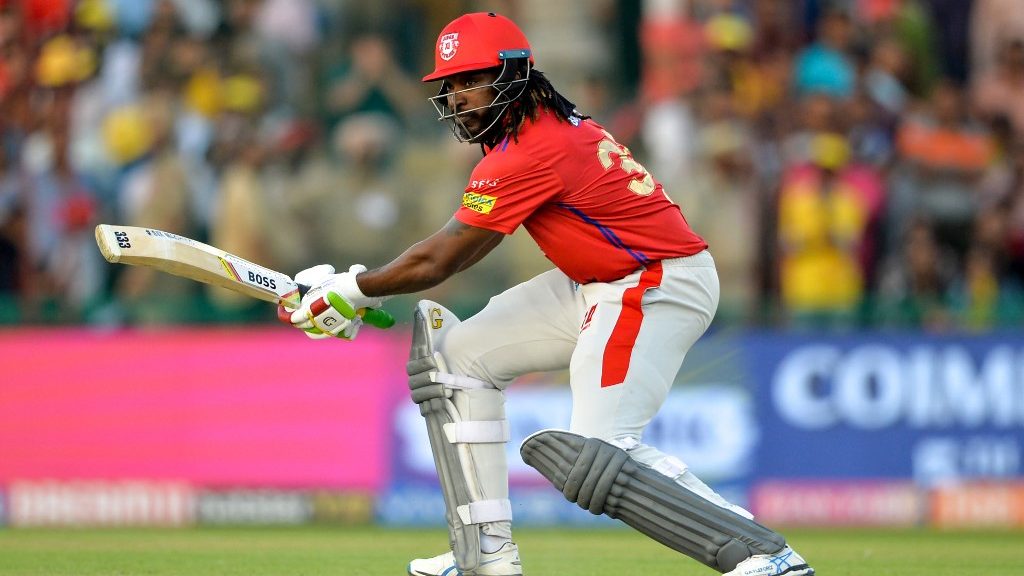 T20 format involves a lot of risk-taking as players need to keep the scoreboard ticking and cannot waste a lot of deliveries. Batsmen generally try to hit a lot of boundaries to take their teams towards a respectable total in the 20-overs game. Sometimes, players go for flashy strokes and throw their wickets away, however, there have been players who have mastered the art of batting in the shortest format of the game. Instead of getting out early in the game, they try to rotate the strike frequently and punish the bad balls to keep the scoreboard running. In this article, let's take a look at five batsmen who played the highest number of innings without getting out for a duck in the T20 format.
5. MS Dhoni
One of the best finishers of modern-day cricket, the former Indian captain MS Dhoni added another feather to his illustrious career during the 13th edition of the Indian Premier League. While playing the 14th match of the 2020 edition of the cash-rich league against Sunrisers Hyderabad (SRH) on 2nd October 2020, the Chennai Super Kings (CSK) captain became the only Indian and fifth overall batsman to play 100 or more innings without scoring a duck in the shortest format of the gentleman's game. Since 2015, Dhoni has not gone out of the field without scoring runs even in a single match.
Last night's 47* by MS Dhoni was his 100th consecutive inning in the Twenty20 format without a duck.

Dhoni's last T20 duck came during the 2015 Qualifier vs MI. He is now the 1st Indian to bat 100 successive T20 innings without bagging a duck. #CSKvSRH #IPL2020

— Sampath Bandarupalli (@SampathStats) October 3, 2020
4. JP Duminy
Since his international debut in 2004 for South Africa, JP Duminy showed immense potential and promise by scoring plenty of runs for his team in all the three formats of the game. The all-rounder has featured in 83 T20 Internationals and 91 T20 games in the domestic circuit along with making appearances in 83 IPL games. The left-handed batsman has a record of playing 101 T20 innings without scoring a duck in the time period of 2014 to 2019.
3. Shaun Marsh
The enigmatic Australian batsman, Shaun Marsh has decent records to his name in the shortest format of the gentleman's game. Marsh never got out on a duck in 102 games he played from 2012 – 2019. In his T20 career of 15 years, the left-handed batsman has played 185 games garnering 6,124 runs at an average of 38.8 and strike rate of 128.2.
2. Dinesh Chandimal
The second spot in this list is acquired by Sri Lanka's Dinesh Chandimal, who has featured in 124 T20 fixtures amassing 2,818 runs at an average and strike rate of 28.8 and 118.2 respectively. The wicketkeeper-batsman has never gone back to pavilion without scoring runs even in a single match since 2009 (106* innings). The hard-hitting cricketer has been a vital cog in Sri Lanka's national team since his international debut in 2010.
1. Chris Gayle
Considered as one of the greatest batsmen ever in T20 cricket, West Indies power-hitter Chris Gayle owns almost every record in the shortest format, from scoring the first international century to most hundreds, fastest hundred, most fours and most sixes. The dynamic opening batsman also holds the record of playing most T20 matches without scoring a duck. Gayle featured in a record 145 T20 innings in the time span of 2012 to 2016 without a duck to his name.