Fans upset as Dinesh Karthik is set to leave commentary panel for IPL duties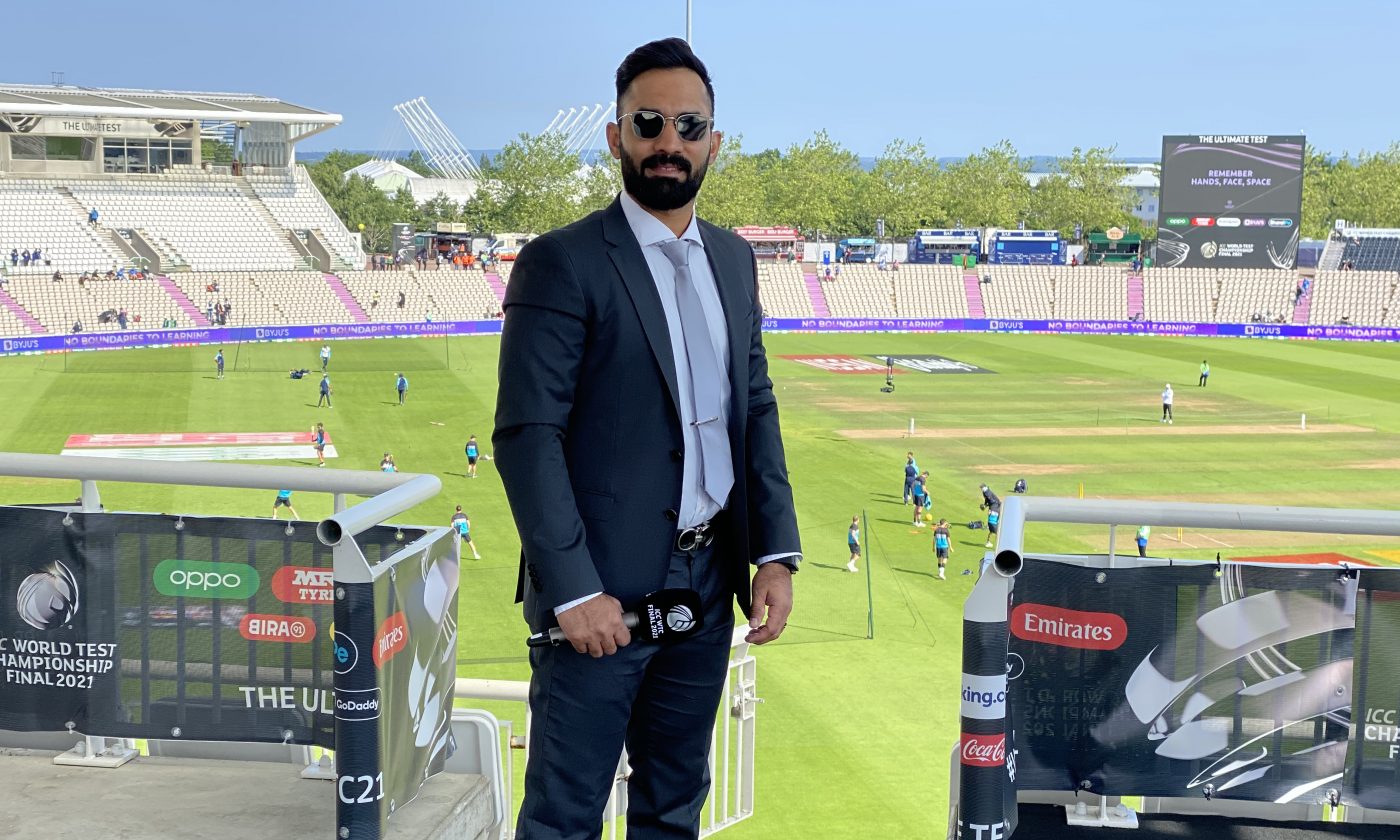 Fans have witnessed some quality Test cricket in the ongoing five-match series between India and England. While the opening clash at the Trent Bridge ended in a draw, Virat Kohli's men registered a thrilling 151-run win in the second Test at the iconic Lord's. Nevertheless, the Three Lions made a thrilling comeback and have been dominating India in the ongoing third Test at the Headingly.
While several Indian players shone on the field in this England tour, Dinesh Karthik made a name for himself in the commentary section. Making his commentary debut in the World Test Championship final between India and New Zealand, the veteran wicketkeeper-batter didn't take long in becoming a fan favourite. While his apt analysis left the viewers in awe, Karthik's cheeky and hilarious comments were the cherry on the cake.
However, fans won't be able to enjoy Karthik's commentary after the ongoing Headingly Test as he'll be flying to UAE for the second leg of the Indian Premier League (IPL) 2021. The gala T20 tournament resumes on September 19 and the wicket-keeper will be seen in Kolkata Knight Riders (KKR) colours. While Karthik would be determined to shine over the 22 yards, fans will certainly miss his antics with the microphone in hand.
A spectator expressed the same in the ongoing third Test between India and England. He was seen holding a placard, showcasing his love for Karthik's analysis.
Dinesh Karthik has a job in hand
Meanwhile, Karthik has a point to prove in the UAE leg of the gala tournament. After all, KKR suffered a horrendous campaign in the first half. With two wins in seven games, the two-time champions were reeling at the penultimate place in the team standings at the time of season suspension. Hence, it would be interesting to see if they can make a bounce back or not. Karthik will certainly be critical to the side's fate.
Speaking of the Headingly Test, India put up a horrendous batting show and got skittled out for a mere 78 while batting first. In reply, the Three Lions posted 432 runs, earning a 354-run lead. Hence, only an exceptional performance can see India making any sort of comeback in this contest.