Exclusive: I like to dominate bowling attacks in away conditions – Ajinkya Rahane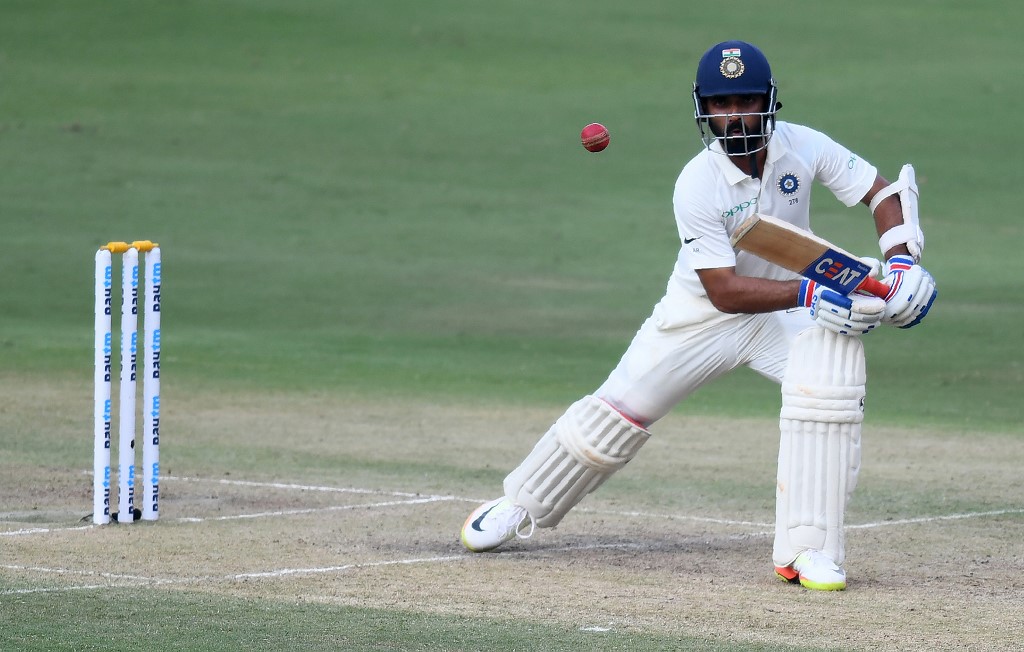 In India's gallery of stylish and classic batsmen, Ajinkya Rahane shines with distinction. Rising through the ranks of Indian domestic cricket, the Mumbai batsman went on to captain the national Test team on occasions. He has the penchant for scoring runs in the most difficult conditions. The classical batsman will be engaged with Hampshire through the English summer in his maiden county stint. We caught up with him to know more about his aspirations and personal stories before he embarked for England.
What motivated you to take up County cricket?
When we played the last series in England (2018), we were playing in Southampton. While entering into the ground, I saw the pictures of Shane Warne and Malcolm Marshall on the wall. I wished I could play for this county where such legends have played. And then the opportunity came my way. I was very happy to know that Hampshire wanted me to play for them. When I was at Hampshire, I was visualizing myself playing for the county and it came true.
Your international record at the Ageas Bowl (Hampshire's home ground) is fabulous (4 fifties in 5 innings). What will be your expectations from the county stint?

I don't think too much about statistics. What happened is in the past but yes, I loved playing at that ground. I got a lot of positive vibes while batting there. This being my first county stint, I am really excited about it. There are high expectations from an overseas player and also plenty of responsibilities. I am looking forward to learning as a batsman and a cricketer.
How is Ajinkya Rahane the captain different from Ajinkya Rahane the batsman?
When batting, I remain focussed on my batting. I think a captain's role is enlarged when the team is on the field and you have to plan and strategize. Another important aspect of captaincy is how you keep your players comfortable and how you back them. I believe that cricketers play with a free mind when they are backed by the team and the captain. I put a lot of emphasis on that.
You are one of the players who have a higher batting average away than at home, what are your thoughts on that?

Growing up in India, we are aware of the home batting conditions. In away conditions, we face different challenges on different wickets. You have to counter for the movement, pace and bounce. You have to adjust a lot in varying conditions. My mindset in away conditions is more about dominating the bowling rather than survival. The averages will keep going up and down but what matters most for me is following the process and keeping a dominant attitude at all the time.
Whom do you look up to in difficult situations?

It is very important to believe in yourself rather than looking up to someone else. I believe in my abilities, and I trust myself to come good no matter how difficult the situation is.
We have seen you reading plenty of books, which book genres do you read? What are you reading currently?

I like to read different genres. I like to explore different types, and I pick up books as per my mood at that time. Nowadays, I am indulging more in reading historical and philosophical books. My current reads are 'The Holocaust of Attachment' by A.Parthasarathy and 'Shoe Dog' by Phil Knight.
You come from a family of farmers, do you have any childhood memories of the field?
I remember spending the holidays in my village (Ashwi Khurd, Ahmednagar). My grandma, who is 95 now, used to wake up at 5 am. I would accompany her to the farms and help her in the chores. She never complained about working in the field and always had a smile on her face.
I was inspired by her attitude and her dedication to work. I think we sometimes undermine how hard our farmers work in the fields. They feed us, and we should be grateful for their hard work and perseverance.
Tell us more about your own experiences on the farms…
I used to sit with my uncle in the bullock-cart to sow the field. We used to do this for 3-4 hours daily and then we would return home. After the day's work, I would play cricket with my friends. I fondly remember playing cricket on those unprepared pitches and village fields. The uneven bounce on those tracks developed my instincts as a batsman. After playing for hours, we would pluck fruits from the field and devour them. Even today we have sugarcane, guava, pomegranate, grapes, lemons, etc. in our farms. I remember taking out guavas from a tree when I travelled to the village 3-4 months ago.
You earlier posted about how you saved for your car, would you like to tell us more about it?

Yes, I have plenty of fond memories related to my first car. I was just establishing myself in the Mumbai Ranji team in those days. My whole family supported me in saving for the car. I think we saved for around 7-8 years and bought the second-hand car. It was a wonderful experience. After that cricket has given me everything and I have great respect for the game.
All the best Ajinkya for your county stint and we hope you will keep making the nation proud…
Definitely, thank you.
(First published as an 100MB exclusive on May 16, 2019)