ENGW vs INDW: Lack of LED bails leaves Shafali Verma stranded in the 2nd ODI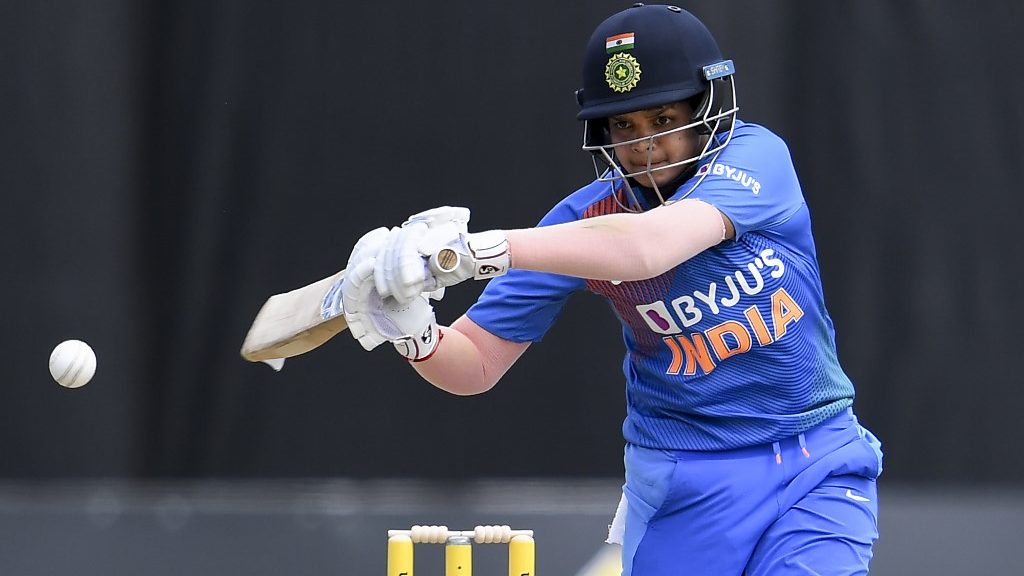 On Wednesday, Indian women's team player Shafali Verma's dismissal in the second ODI against England women has once again brought the authorities' failure to provide reasonable equipment to light. This time the lack of LED bails has come to the forefront. The incident has once again sparked a debate around the way authorities in charge of handling women's matches.
Shafali, who was batting quite well for her 44 run-knock from 55 balls during the second ODI against England in Taunton got stumped by the wicketkeeper Amy Jones against the run of play. She got out to the left-arm spinner Sophie Ecclestone. As the spinner bowled the ball, the 17-year-old Verma came down charging, only to realise that the ball was a bit short of the ball.
Shafali tried to late cut the ball but failed to assert any connection. She tried to get back to the crease by dragging her foot and as she was doing it, Amy Jones dislodged the bails. The decision was really close and the third umpire took some time before deciding. However, it should be noted that the decision, which eventually went in favor of the England team, could have gone easily, either way, had the bails had the LED lights and would have lit up when it contacted Jones' gloves.
Lisa Sthalekar questions the lack of the LED bails in women's game
Former Australian cricketer Lisa Sthalekar tweeted the video of this incident. She wrote, "This is the second time in 2 ODIs that we are making harder than it needs to be for the third umpire. Be great to get bright-colored bails." In men's cricket, we have seen these LED bails quite frequently and have now become a permanent thing.
This is the second time in 2 ODI's that we are making harder than it needs to be for the third umpire. Be great to get bright coloured bails pic.twitter.com/0bXAdO1jMw

— Lisa Sthalekar (@sthalekar93) June 30, 2021
The LED bails have a property that makes them light up at the time when it is in contact with the ball or wicketkeeper's gloves. This helps the third umpire to check whether the batter's foot is grounded behind the crease at the same time when the bails are lit or not. This gives them a fair idea if the decision should be given out or not out.
India women lost the second ODI against England by five wickets and thereby lost the series as well. Earlier they had lost the first ODI in Bristol just a couple of days back comfortably. On Wednesday, despite their good performance with the ball, the target set wasn't just enough to be defended.