English Opener Alex Hales handed a 21-day ban for drug usage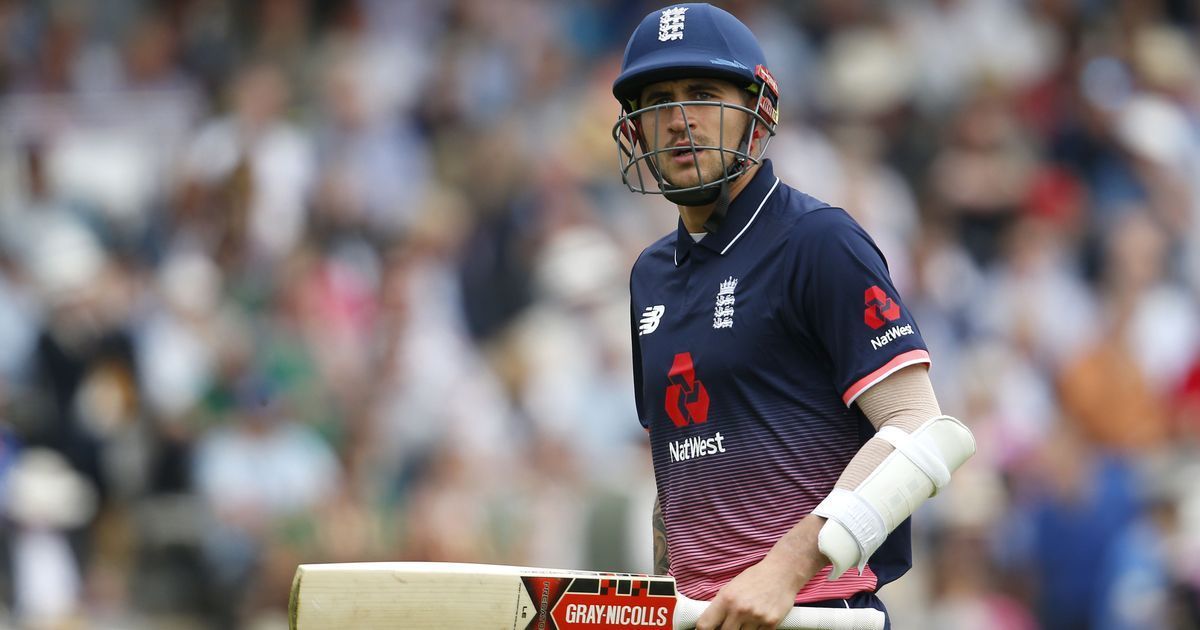 England, hosts of the upcoming 2019 World Cup, will not be in the best of the mindsets leading into the campaign. Their reserve opener Alex Hales has failed a drug test and is undergoing a 21-day ban. The batsman is a part of the 15-man World Cup squad declared by the hosts. While the ban will end before England takes the field against Ireland, it will harm the team morale.
Alex Hales has not featured in the Nottinghamshire matches this season. He marked himself unavailable for his county just seven days ago for "personal reasons." However, The Guardian reported that the batsman is serving a three-week ban handed by the England and Wales Cricket Board (ECB) for failing a drugs test for the second time.
All ECB professional male cricketers undergo hair follicle testing at the start and end of each season. The test detects banned substances up to three months after their consumption.
First-time test failures are not named and the ECB offers rehabilitative support to the player. The second failure results in an automatic three-week ban with a fine of five per-cent of their annual salary. A third failed test causes the player's domestic and international contract to be terminated.
Hales has been an integral part of the successful English unit. Since the 2015 World Cup, he has scored 2,229 runs at an average of 41 with six centuries. He has been sidelined with Jason Roy and Jonny Bairstow taking the top two spots but Hales remains the reserve opener. He is likely to play his first match after the ban on 3rd May against Ireland.