Don't know how the body will react after bowling the first ball, says Jasprit Bumrah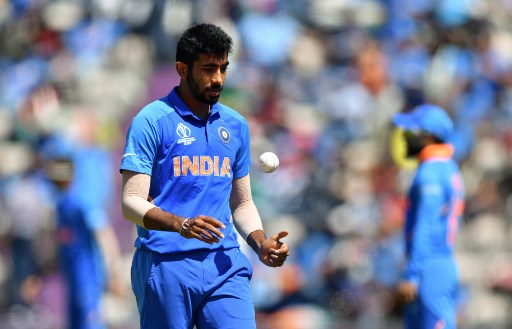 India's premier pace bowler Jasprit Bumrah is unsure of how his return to cricket will pan out. The 26-year old is ensuring regular training, however, lack of bowling practice worries him. He also spoke about the 'saliva ban' imposed by ICC and how it weakens the bowler's case. Bumrah was speaking to Ian Bishop and Shaun Pollock on the ICC's video series Inside Out interviews.
With the lockdown imposed, Indian cricketers have been home-confined and are yet to restart cricket training. When asked how will Bumrah cope up with his return, he answered, "I really don't know how your body reacts when you don't bowl for two months, three months. I'm trying to keep up with training so that as soon as the grounds open up, the body is in decent shape. I've been training almost six days a week but I've not bowled for a long period of time so I don't know how the body will react when I bowl the first ball."
While declaring the safety measures to be followed when the game resumes, ICC (International Cricket Council) have asked the players to not use saliva for shining the ball. Bumrah feels that this will hamper the bowlers especially in limited-overs cricket where batsmen have all the favourable conditions. "If the ball is not well maintained, it's difficult for the bowlers. The grounds are getting shorter and shorter, the wickets are becoming flatter and flatter. So we need something, some alternative for the bowlers to maintain the ball so that it can do something – maybe reverse in the end or conventional swing," Bumrah said.
Also read: World No-Tobacco Day: How Tendulkar set an example by following his father's advice
Bumrah's unique run-up which includes a brisk walk has been a talking point throughout his career. Quelling the mystery of his short run-up, the fast bowler recounted his childhood days. "The run-up is because of playing in the backyard. We didn't have a lot of space when I used to play as a child. This was the longest run-up you could have, so maybe that could be a reason. I've tried a longer run-up and nothing changes – the speed is still the same. So why run so much?" Bumrah explained.