Dinesh Karthik wants to break the commentary stereotype in India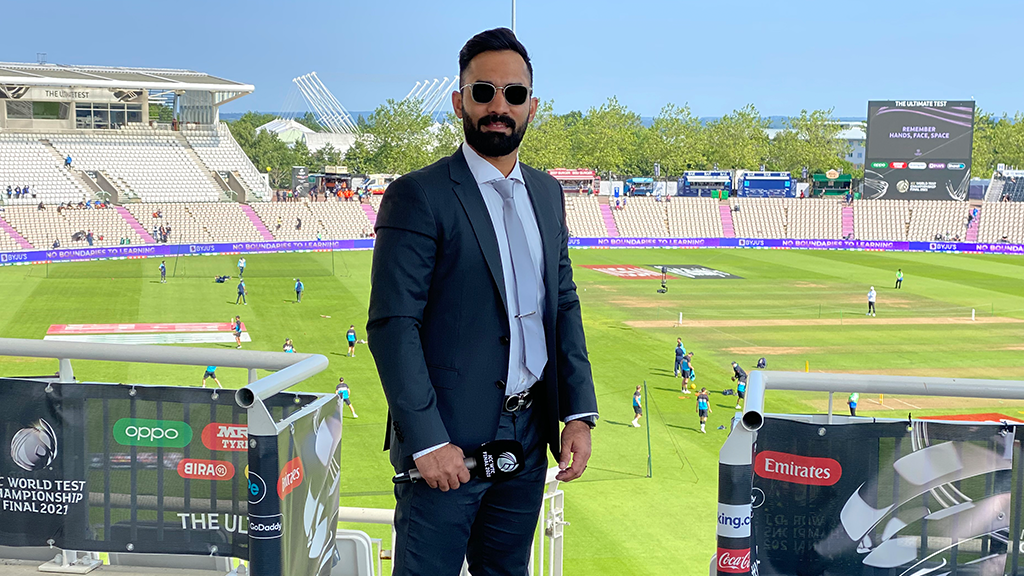 Dinesh Karthik, of late, has enthralled the audience while commentating during the World Test Championship final and England's series against Sri Lanka. Though he was a part of a controversy, more often than not, he has conjured praises from the cricket fraternity. Harsha Bhogle, the veteran Indian journalist, lauded the Tamil Nadu-born Karthik as well.
On commentating, Karthik feels that in India, the profession is only thought about once a player retires from all forms of cricket. The veteran was clear-cut in saying that the stereotype surrounding commentary stints needs to go.
I am happy to do this when I am not playing: Dinesh Karthik
"There are a lot of other sports like basketball and football where current players come on air when they are not playing. Even now during the Sri Lanka-England T20s, James Anderson was doing it for BBC in the next room.

"So it is a normal thing, it is only in India I think it is considered like that (post-retirement option). I obviously want to break that stereotype to an extent and I am happy to do this when I am not playing," Karthik was quoted as saying in Hindustan Times.
Karthik, who turned 36 a month ago, started his commentary stint when England toured India earlier this year. Before going into the commentary box, Karthik got valuable tips from the legendary Sunil Gavaskar. The latter is a veteran in the commentary box and Karthik didn't forget to laud him.
"I am extremely lucky that it happened. He gave me a few tips (on commentating) and it went well. More than the tips, the time I spent with him was very enlightening and enriching. It was also a lovely country and Sunny bhai and I got to meet the Serbian cricket team which was very interesting," he added.
On the cricket pitch, Karthik is next expected to be seen in September and October when the second leg of the 2021 Indian Premier League (IPL) takes place in the United Arab Emirates (UAE). He hasn't played for Team India since the 2019 World Cup semi-final against New Zealand at the Old Trafford in Manchester.