Dhoni's so-called successor has turned waterboy: Ashish Nehra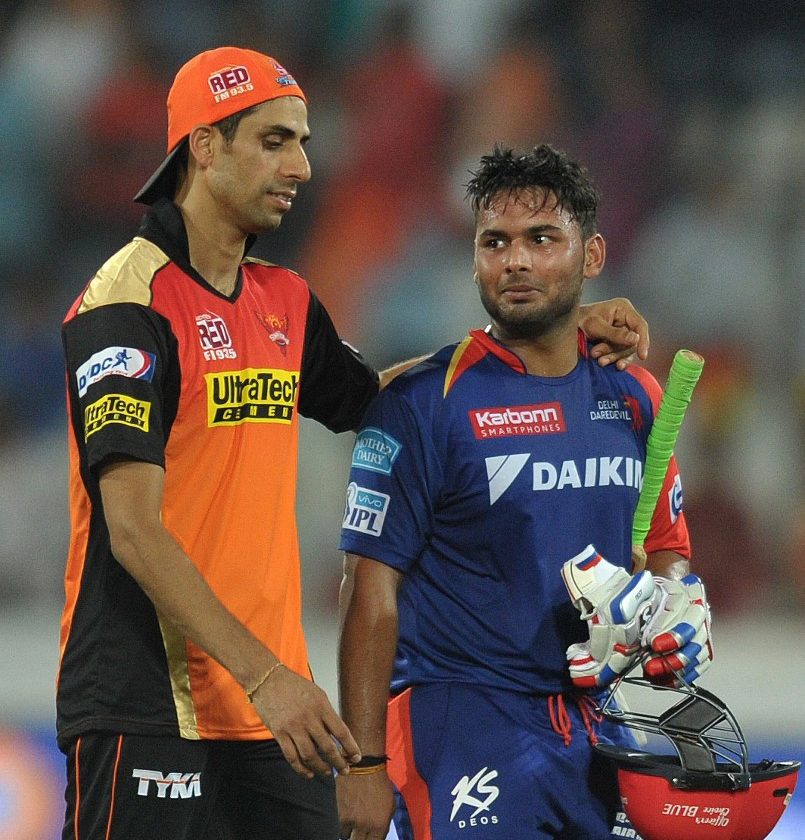 In a freewheeling chat with cricketer-turned-analyst Aakash Chopra on his show 'AakashVani', former India bowler Ashish Nehra opened up on various issues – from his playing days under MS Dhoni to the current Indian team and may more. One such issue was the selectors' treatment of young Rishabh Pant, who was set to replace MS Dhoni but has now found himself on the sidelines.
"KL Rahul is playing on the fifth position and Pant, the person you were preparing to succeed M.S. Dhoni, is serving drinks," said Nehra, who is known for his straightforward opinions.
An out-of-form Pant was dropped from the limited-overs side due to his inconsistency and was replaced by KL Rahul, who capitalised on the opportunity and scored useful runs. As a result, Pant continued to be ignored by the selection committee.
"I know he (Pant) has missed his chances and there is no doubt about it but then you have kept him in the team because you saw the potential in him at 22-23 years," he added.
On Kohli's captaincy
Nehra, who represented India in 164 internationals, also had strong views on Virat Kohli's captaincy. The former pacer is of the opinion that Kohli's leadership is still a 'work-in-progress' and the Indian team has a long way to go. He compared the Indian team to Australia, saying they need to start winning more to become the greatest team in the world. Nehra also made it clear that he isn't a fan of changing the team combination every now and then and that a core group of players is very important.
"Virat Kohli as a player needs no recognition as his career graph tells the entire story. Kohli as a player has done amazingly well. In captaincy, I still feel he is a work in progress. I can say he is a little bit of an impulsive captain," he said.
On his relationship with Dhoni
On the other hand, the 41-year-old was full of praises for Dhoni. Having played some of his best cricket under him, the veteran has quite a few memories about his ex-captain. Rubbishing all the rumours about Dhoni being an introvert, Nehra revealed that Dhoni's hotel room door would always be open to his teammates after a match. Players could walk into his room, order food and discuss anything related to the game.
"Be it in CSK or in the Indian team, Dhoni would pass on the message on what he thinks a player needs to do during a conversation and that would be enough for the players to get the drift," Nehra said.