David Lloyd opines on how the Indian tail frustrated England in the first Test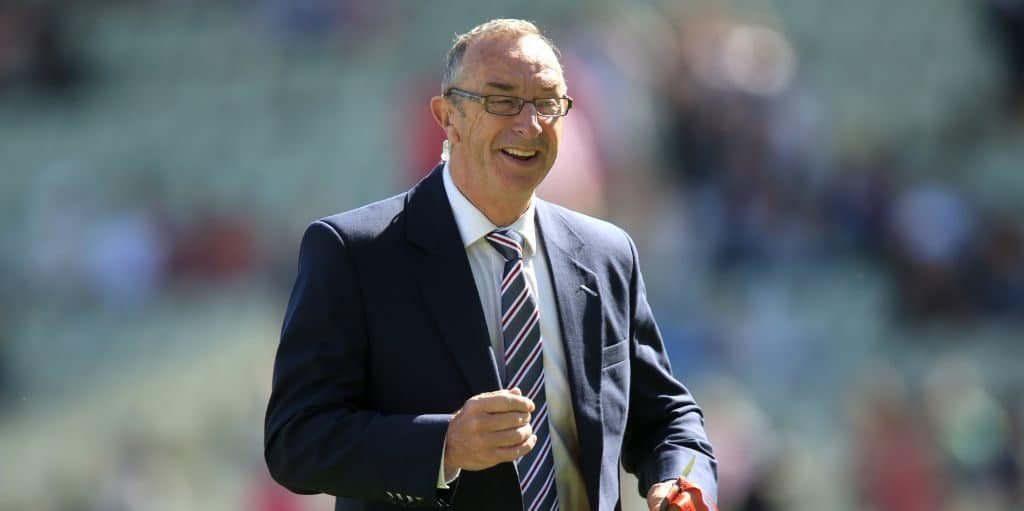 The Indian tail gave a tough time to the England bowlers in the first Test match at Nottingham. While Jasprit Bumrah scored 28 off 34 deliveries, Mohammed Shami survived 20 deliveries and scored 13 runs. And, in a match where England scored only 183 runs in the first innings, the contribution by the Indian tail became a crucial factor in the first Test.
Former England cricketer David Lloyd opined that India indulged in old-school tail batting. The 74-year-old added that three players Mohammed Shami, Jasprit Bumrah, and Mohammed Siraj were having fun out in the middle but were not having a clue of what was going on.
Lloyd even joked that the three batsmen indulged in more swinging than people do at a 60s sub-urban party and frustrated the England bowling attack.
"That was old-school tail-end batting from India. Most players can at least bat a bit these days but here we had three guys in Mohammed Shami, Jasprit Bumrah, and Mohammed Siraj having a bit of fun and not really having a clue what they were doing. There was more swinging than a 60s suburban party! Unbelievably frustrating for England as the lead grew," wrote Lloyd in his column for the Daily Mail.
The performance of the Indian openers was calmness personified: David Lloyd
David Lloyd further stated that the Indian openers, KL Rahul and Rohit Sharma batted in a calm manner. Stating that India's opening batsmen addressed the ball properly, Lloyd concluded by adding that the England openers produced an abysmal performance with the willow.
"The performance of India's openers on the first evening and Wednesday morning was calmness personified. Rohit Sharma and KL Rahul stood there properly, picked the bat up properly and addressed the ball properly. What a contrast to England's. They were abysmal. Again," concluded Lloyd.
The second Test match between England and India will be played at the Lord's Cricket Ground on 12th August 2021. Both sides will enter the second Test with the series still locked at 0-0.