Dale Steyn reveals the plan to dismiss the Indian skipper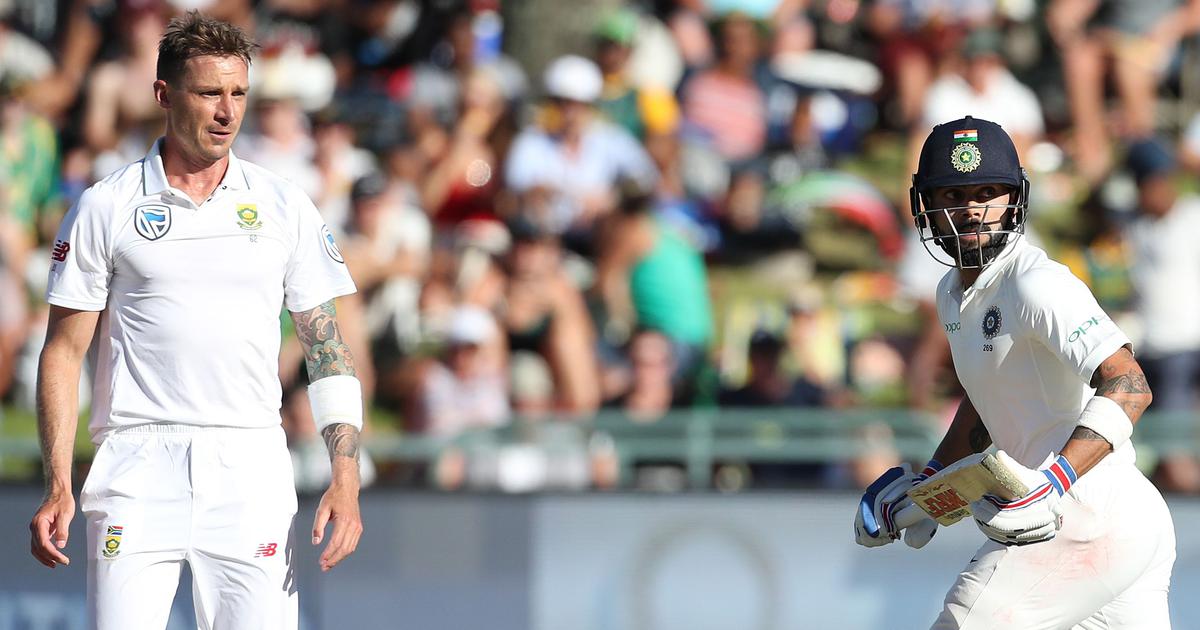 Often in cricket, we get to see some epic contests between a batter and the bowler. Be it James Anderson vs Sachin Tendulkar, or Shane Warne vs Brain Lara, or the most recent Stuart Broad vs David Warner. These duals are fascinating to watch and are riveting, to say the least.
Over the years, former South African fast bowler Dale Steyn too was part of many such rivalries involving players. At the peak of his prowess, the former pacer would steam in and hit those stumps with his searing pace. During his various battles, he also got involved with Virat Kohli. While Steyn made his debut in 2004, Kohli came in 2008.
The South African pacer was ruling the bowling charts for close to five years, while Kohli was still finding his feet in international cricket. By the time Steyn's career started to go down due to his various injuries, the Indian skipper rose to the top of the rankings and is now counted among the best batter of his generation. An aggressive and firing Steyn and the world's best batter Kohli would certainly be a mouthwatering clash.
When quizzed to speak about the same topic and his plans to tackle Kohli, the right-arm pacer revealed his plan to dismiss the Indian skipper.
"You've got to play the mind games with Virat. I would look at putting somebody in at short leg. I would let him know that I'm going to come at him, come at his body, want to come quickly at him. And I'd want him to try and pull because I feel like that's his B game," Steyn told Sanjay Manjrekar on ESPNCricinfo.
Dale Steyn's dismissal plan for Virat Kohli
The former South African star also elaborated on how he plans to dismiss Kohli by trying to swing the ball and bring the LBW equation into play. It's a known fact that the Indian skipper loves to drive the ball early and give the bowlers a fair chance to have him out either bowled, caught behind, or LBW.
"Even though he does it really well, I'd want him to think that's where I'm going to bowl, and then get it up there because I like to swing the ball, I like to move the ball. Look for those three modes of dismissals, LBW, bowled and the caught behind."

Further, Steyn concluded by saying that "initially, all batters struggle to get going in the first 15 or 20 balls" and he would use this as an "opportunity to trouble" Kohli.