The 2019 Cricket World Cup in numbers…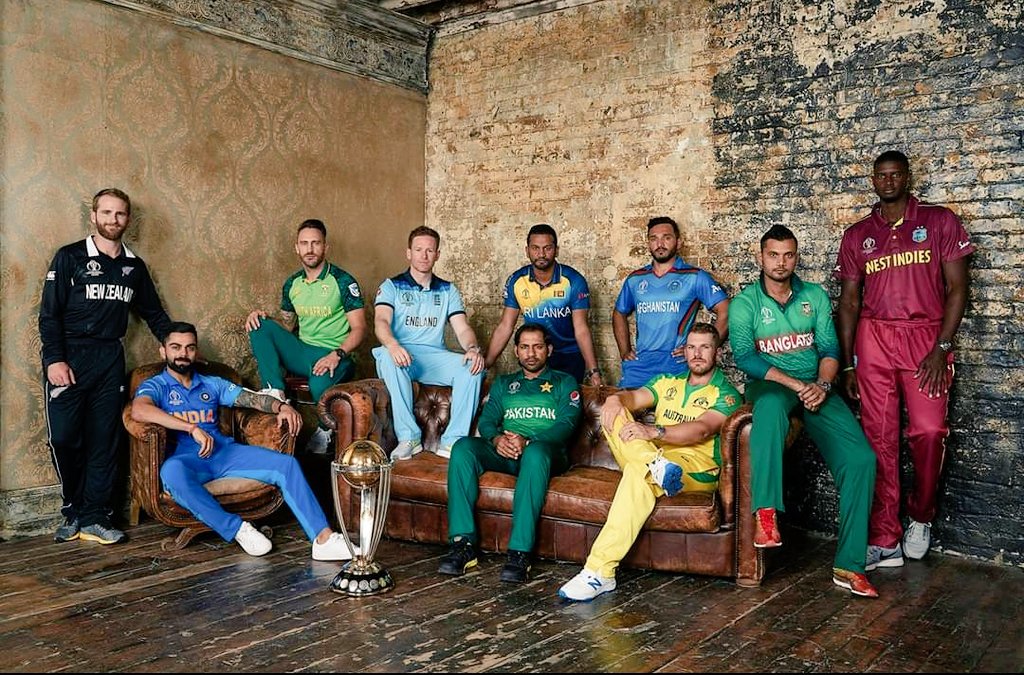 The 2019 World Cup was one of the most exhilarating tournaments in recent times. With 10 power-packed teams fighting it out in a round-robin format, there were plenty of records at stake. Some old ones were broken, some new ones made. And some, well, they remained untouched.
Here's some number-crunching from the World Cup that was!
Batting
Most runs – Rohit Sharma, India (648)
India opener Rohit Sharma finished as this World Cup's highest-run getter with a record five hundreds to his name. But, he couldn't surpass Sachin Tendulkar's long-standing record of 673 runs – the most in a single World Cup edition. The batsman fell short by just 25 runs!
Most runs by a World Cup debutant – Jonny Bairstow, England (532)
Highest individual score: David Warner, Australia (166 vs Bangladesh)
Had he scored 34 runs more, David Warner would've become the first batsman to score an ODI double hundred in Australia's overall and World Cup history. Unfortunately, he was dismissed on 166 – the highest individual score of this year.
Highest run-rate in Powerplay 1 – Sri Lanka (6.2)
Most boundaries scored – England (359: 283 fours, 76 sixes)
Over with most boundaries – 6 (74 boundaries: 63 fours, 11 sixes)
Top-order (top 3 batsmen) with most runs – India (1540 runs in 9 innings)
Batsman with the highest average – Shakib Al Hasan, Bangladesh (86.57)
Most runs scored in death overs – 700 (Australia)
Most sixes in an innings – Eoin Morgan, England (17)
England captain Eoin Morgan went on a rampage in the match against Bangladesh, smashing 17 sixes to break the previous best record of 16 sixes – held jointly by Rohit Sharma, AB de Villiers and Chris Gayle.
Most fifties – Shakib Al Hasan (Bangladesh), Ben Stokes (England), Virat Kohli (India): 5
It was a rather strange tournament for India's Virat Kohli, who could not score a single century in this World Cup. But that didn't mean he was out of form. Kohli became the first captain to score 5 consecutive fifties in the tournament.
Most hundreds – Rohit Sharma, India (5)
When Rohit Sharma slammed his fourth hundred of the tournament, he drew level with Sri Lankan legend Kumar Sangakkara, who had scored 4 centuries in the 2015 World Cup. However, Sharma went a step ahead and became the first batsman in world cricket to register 5 World Cup hundreds in a single edition.
Highest innings score – England (397/6)
Best win percentage: New Zealand (75%)
Bowling
Most wickets – Mitchell Starc, Australia (27)
With 22 wickets, Australia's pace spearhead Mitchell Starc finished as the joint highest wicket-taker in the 2015 World Cup alongside New Zealand's Trent Boult. With 27 wickets this year, he bettered his own performance at World Cups and went past fellow countryman Glenn McGrath, who had collected 26 wickets in the 2007 edition.
Most wickets by a World Cup debutant – Lockie Ferguson, New Zealand (21)
Best bowling figures in an innings – Shaheen Afridi (6/35 vs Bangladesh)
Most wickets in Powerplay 1 – New Zealand (15)
Most wickets in the death overs [41-50] – England (33)
Most dot balls bowled – Jofra Archer, England (371 dot balls in 100.5 overs)
Most wickets off bouncers – England (13)
Most wickets off slower balls – India (15)
Most wickets off yorkers – New Zealand & Pakistan (5 each)
Bowler with the highest percentage of yorkers – Jasprit Bumrah, India (9.22% – 47 of 510 balls)
Fielding
Most runs saved by a non-wicket-keeper: Martin Guptill (43)
Most catches dropped by a non-wicket-keeper – Asif Ali, Gulbadin Naib, Imran Tahir, Joe Root, Kusal Mendis, Martin Guptill, Mohammad Amir, Sheldon Cottrell, Shimron Hetmyer, Tamim Iqbal, Trent Boult (3)
Most misfields by a non-wicket-keeper – Glenn Maxwell (9)
Australia's Glenn Maxwell had a horrid World Cup with the bat, but what's actually surprising is that he didn't have a good field outing either. One of the best fielders in world cricket ironically had the dubious distinction of registering the most misfields of the tournament.