CWC 2019: Team Review – Pakistan's World Cup of eerie parallels and dwindling hopes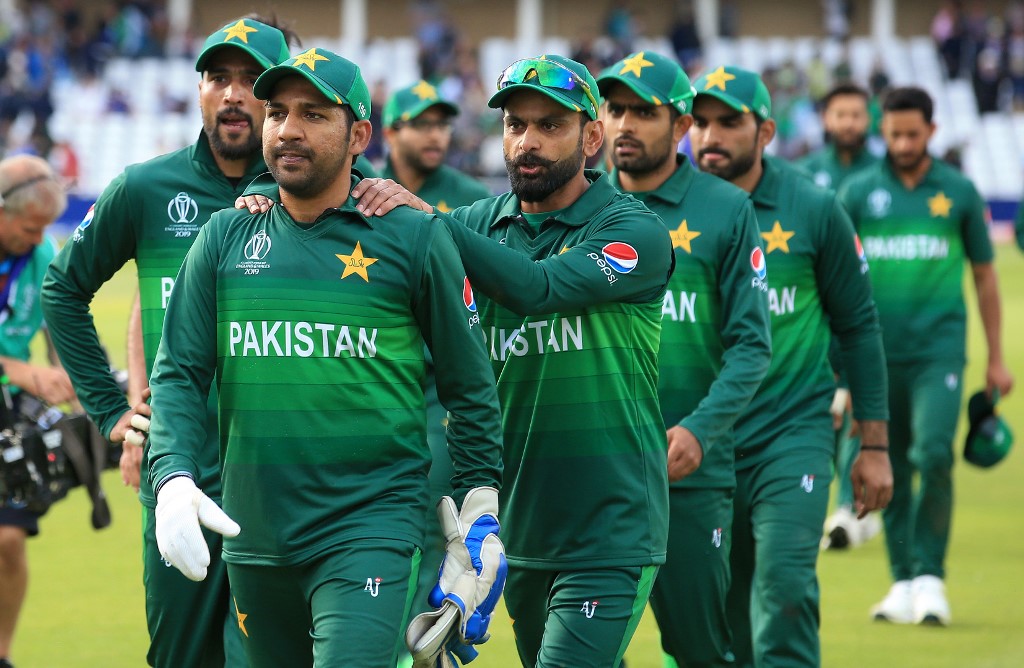 Amid all the parallels drawn with the 1992 World Cup and heavy trolling by their own fans on social media, Pakistan added a dash of excitement to this World Cup. They weren't the favourites by any stretch of the imagination, but somehow convinced us and the rest of the world that they just might be. They won when nobody expected them to and lost when everyone wanted them to continue the '92 madness.
Pakistan would be feeling hard done by. They finished the league stage with 11 points in 9 matches, beat two of the four semi-finalists (England and New Zealand), but still couldn't make the cut because of their negative net run-rate. The only other team with the same points as them is now eyeing their maiden World Cup trophy, having already booked a spot in the final. But, they can take heart from what has been a World Cup of some positives and a lot of learnings. With the brand of cricket and the level of entertainment on offer, we're all here for Pakistan cricket.
What went wrong?
A poor start and some questionable choices in their playing XI for the most part. Their 7-wicket loss to the West Indies in the opening fixture continued to hurt Pakistan's Net Run Rate throughout the tournament and ultimately cost them a place in the semi-finals. Their persistence with an out-of-form Shoaib Malik and Mohammed Hafeez dented the brittle middle order further and young Shaheen Afridi's absence raised a few eyebrows. The constant chop and change in the side didn't allow Pakistan to settle on one match-winning combination.
After that wave of success in the 2017 Champions Trophy final, a lot was expected of Fakhar Zaman. But the opener had a disappointing World Cup, often failing to convert those important starts. Pakistan's opening woes eventually put pressure on Babar Azam and the rest of the middle order.
What went right?
That Pakistan didn't let their West Indies defeat deter them from stunning England in the next game was the biggest highlight of their World Cup campaign. Babar Azam's rise continued with another successful tournament, in which he collected 474 runs to finish as Pakistan's highest run-getter this World Cup. His unbeaten 101 in a tight run-chase against New Zealand kept Pakistan's dream alive. Though, their most positive takeaway has been their pace bowling. Shaheen Shah Afridi's probing length and Mohammed Amir's second coming suddenly made Pakistan look like a serious threat in challenging English conditions. Both Afridi and Amir ended up inside the top 10 on the wicket-takers list with 17 and 16 wickets to their names respectively.
Find of the tournament
You'd think it is Babar Azam, but he's already the best batsman in that line-up. This World Cup, Pakistan has found another gem to go gaga over. 19-year old Shaheen Shah Afridi came into the scheme of things in the latter half of the tournament when the stakes were a lot higher. In just 5 matches, the young left-arm pacer made the most impact and ended up almost on the same level as Amir.
Areas for improvement
And Pakistan's tryst with misfielding continues. For the umpteenth time in the history of Pakistan cricket, their below-par fielding standards were on display. In their most crucial matches against India and Australia, they missed run-outs and couldn't hold onto the prized catches of their top-order batsmen. If there's one thing that the entire cricketing fraternity asks of Pakistan, it is for them to be better fielders.