CSA informs players to continue taking a knee ahead of ODI series against Netherlands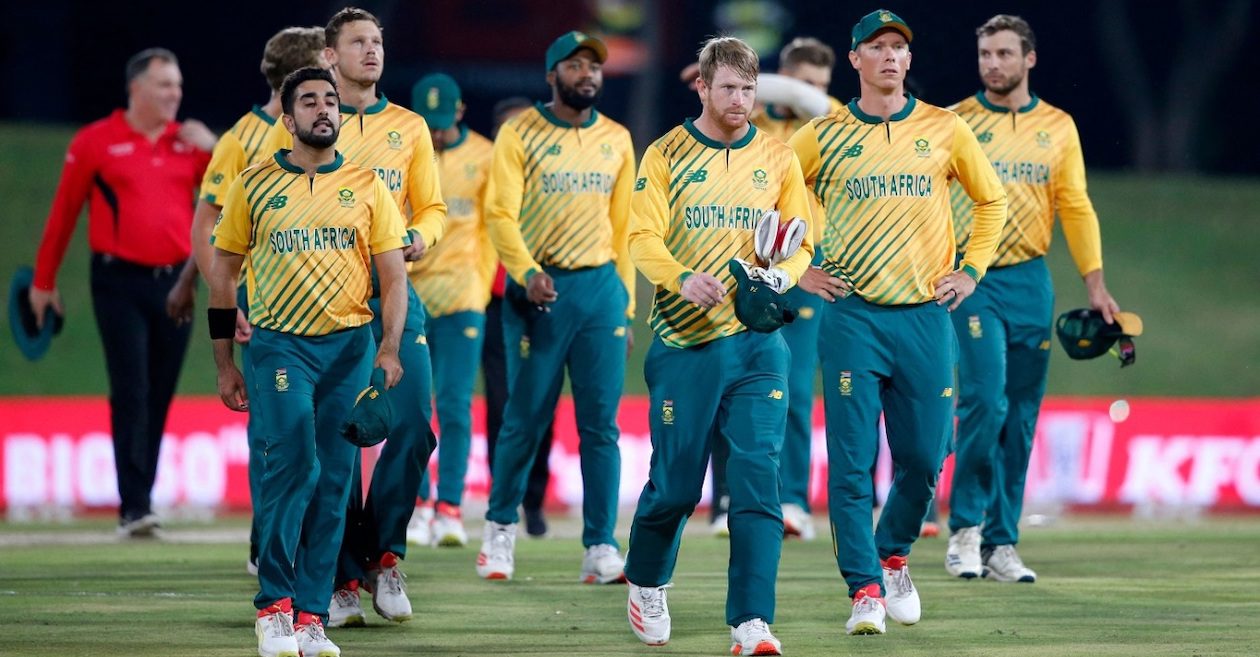 The South African cricket team will continue its practice of taking a knee in the upcoming matches that they play, starting with the series against The Netherlands. Also, the stand-in-skipper of the South African side, Keshav Maharaj said that the team is yet to get an official message regarding the matter.
The chairperson of Cricket South Africa, Lawson Naidoo said that the gesture of taking the knee is now a part of their principle. Adding that this gesture articulates the importance of fighting against discrimination in sport as well as the society at large, Naidoo added that the South African sportspersons should be taking the lead in this regard.
"We are delighted that we had the opportunity to engage with the captains and that this has now been accepted as a matter of principle. The gesture is an important stance in articulating an unequivocal determination against discrimination in sports and in society, and one in which South African sportsmen and women should be taking the lead," said Naidoo as quoted by Sowetan Live.
South Africa will take on The Netherlands in a three-match ODI series
The South African cricket team will clash with The Netherlands side in a three-match ODI series. This series will begin on 26th November 2021 and will conclude on 1st December 2021. All three matches of this series will be played at The SuperSport Park in Centurion.
After that, the Proteas will host India in a challenging as well as hugely awaited series. India will tour South Africa for a period of over 5 weeks for an all-format tour.
The series between South Africa and India will commence with a three-match Test series, that will kickstart on 17th December 2021. This will be followed by a limited-overs series, consisting of 3 ODIs and 4 T20Is. India's tour to South Africa will conclude on 26th January 2022.
South Africa were eliminated in the Super 12 stages of the 2021 edition of the T20 World Cup.