CSA hopeful of India's tour to South Africa for 3 T20Is in August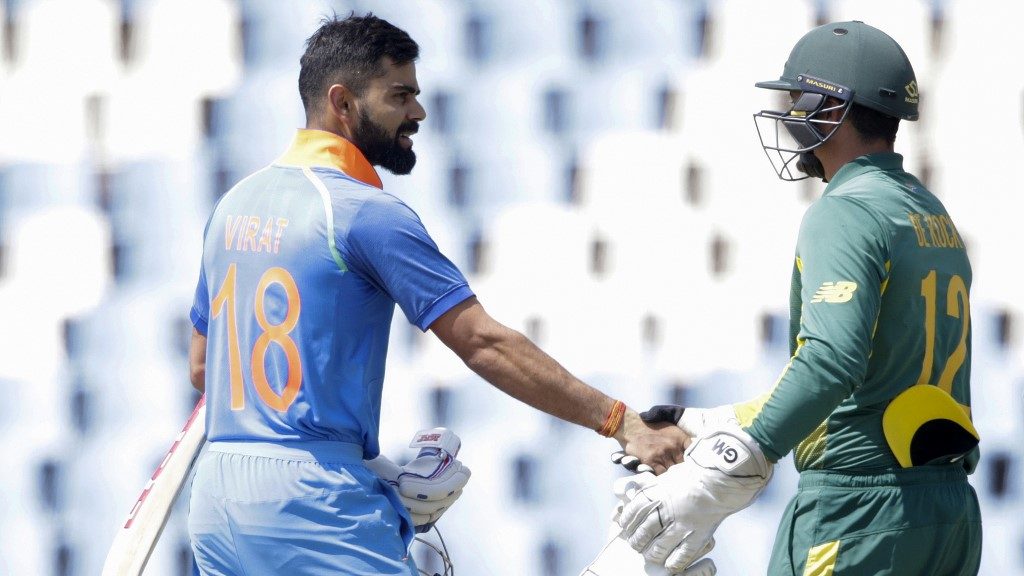 South Africa are likely to host Team India for a 3-match T20I series in August this year, provided government regulations of both nations allow the same. Cricket South Africa (CSA) Director Graeme Smith and BCCI President Sourav Ganguly had negotiated the deal in February, which was finalised yesterday via teleconferencing. The fixtures will not be part of the ICC Future Tours Programme (FTP).
With COVID-19 cases around the globe still seeing a sharp increase, the resumption of matches in cricket-playing nations remains a big question mark. India is currently witnessing an exponential rise in cases while South Africa is slated to peak in September. This means that it will be even more difficult for them to host cricket matches in August. In such a case, the BCCI has expressed its willingness for India to play these games at a later time in the year, CSA's acting CEO Jacques Faul said.
BCCI Treasurer Arun Dhumal confirmed that the two cricket boards are in discussions and a decision will be taken keeping in mind the travel guidelines.
"We are positive. We've had a healthy discussion, but it is work in progress as of now," Dhumal told ESPNcricinfo.

"We have committed that in case there are no travel restrictions, everything is safe, then we would like to work it out. Our commitment is to that level. We have not firmed up any date."
India's visit to the rainbow nation, if it happens, will bring much-needed financial relief for CSA who is set to face financial losses as per their projections. As long as the T20I series happens before the end of the financial year (28th February 2021), the South African board will be able to reduce some of its losses. Given the severity of the lockdown in the country, CSA are also keen on exploring the 'closed-door' option, which will pave the way for India to tour.
As for India, their next two assignments as per the FTP are limited-overs series in Sri Lanka (July) and Zimbabwe (August). However, Dhumal reiterated that the South Africa tour will be at the top of the list if the travelling is declared safe for the players.
Hosting India in August will also impact South Africa's fixtures for the rest of the year. However, Smith confirmed that CSA are working closely with the other cricketing boards to adjust and accommodate tournaments to get cricket back on its feet in the world.