Brett Lee: The sensation who ruled world cricket with a smile on his face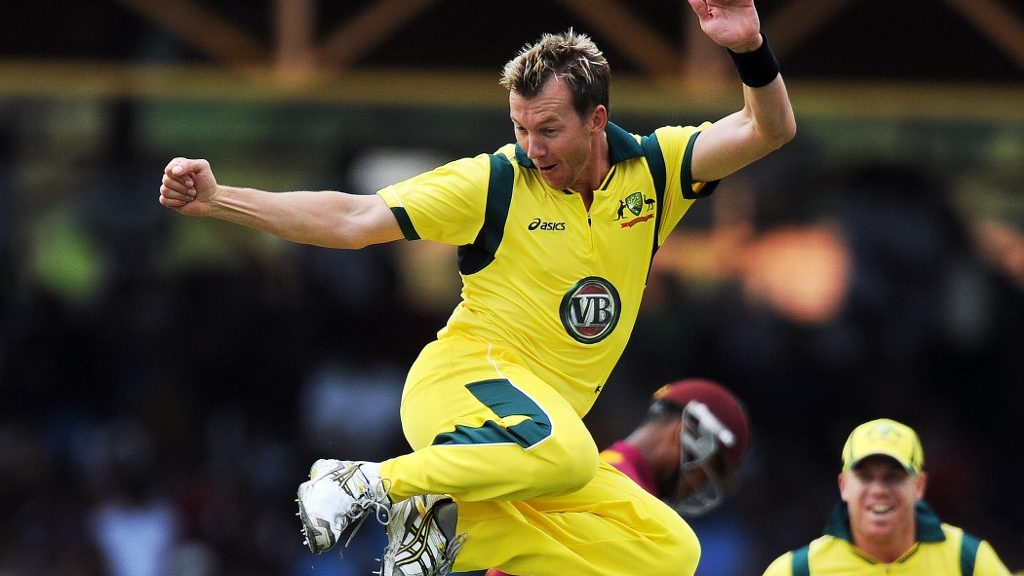 In the history of international cricket, there have been very few bowlers who have made an undeniable mark on all the three formats of the game. Brett Lee, one of the greatest Australian pacers of all-time is one of them. Making his Test debut at the age of 23, Lee had to overcome a lot of challenges in his career. There were major injuries, a direct result of bowling at rapid speeds throughout his career. He also had to contend with a few spells, where he faced a terrible loss of form. But he conquered all the demons or at least tried his utmost best. And he did it all with a big smile on his face, which left the world charmed in his wake.
Also read: Candidates who could replace R Ashwin as KXIP's new captain
Passing the 'Test' with flying colours
After watching his raw abilities at the first-class level, then Australian captain Steve Waugh was left highly impressed by the rapid pacer. Lee was handed the legendary baggy green cap, merely a month after his debut at the domestic level. In the Boxing Day Test against India in 1999, Lee managed to scalp a wicket in his first over in international cricket. Before the end of his first spell, he dismissed Rahul Dravid, signalling the birth of a new superstar. He finished his debut Test with 5 wickets in the first innings and 7 wickets in the match.
He had a rapid start to his Test career, picking up 13 wickets in his first 2 Test matches. In his first three series, he managed to scalp 42 wickets, a new record in Australian cricket history. In a potent Australian bowling attack already consisting Glenn McGrath and Shane Warne, Lee added a new dimension.
Bowling consistently over 150/kmph for 5 days though, took a massive toll on Lee's body. The pacer was determined to make a mark on the longest format of the game, which resulted in many serious injuries. This also led to long periods, where he had to endure a loss of form. Lee still managed to represent Australia in 76 Test matches, picking up 310 wickets at an average of 30.81. He sits sixth on the all-time wicket-takers list for Australia in a career spanning almost a decade.
An all-time great in limited-overs cricket
It was in ODI cricket, where Brett Lee established himself as one of the greatest bowlers of all-time. His brutal pace was too hot for most batsmen to handle. When in full flow, he was a sight to watch with his bowling action being poetry in motion. Generating late outswing at high speeds, batsmen were often at their wit's end, trying to demystify the code of Lee.
Lee played 221 matches, picking up 380 wickets at an average of 23.36. Making his debut in 2000, Lee is Australia's joint-highest wicket-taker in the ODI format along with Glenn McGrath. Before Mitchell Starc, he also held the record of being the fastest Australian to take 100 ODI wickets. He still holds the record of fastest to 300 wickets in ODI cricket, achieving this feat in 171 matches.
Lee was also a hit in the T20I format, despite mostly playing it in the twilight of his career. Lee was the first bowler to take a hat-trick in T20I cricket against Bangladesh in 2007. In 25 matches, Lee picked up 28 wickets at an average of 25.5.
A fan favourite
Perhaps, the biggest mark which Lee left behind was his popularity amongst the masses. The nation of India, in particular, embraced him as their own son, despite some match-winning exploits against them. Apart from all the wickets and the memorable spells, Lee was an entertainer through and through at heart. Living for the moments was his mantra. And undoubtedly, there were many. Always upholding the spirit of the game, Lee was gracious, in victory and even more so in defeat. Knocking out batsmen with a smile on his face, Brett Lee left behind a legacy which will endure the test of time.