Bowled 'em: Varun Chakravarthy marries long-term girlfriend Neha Khedekar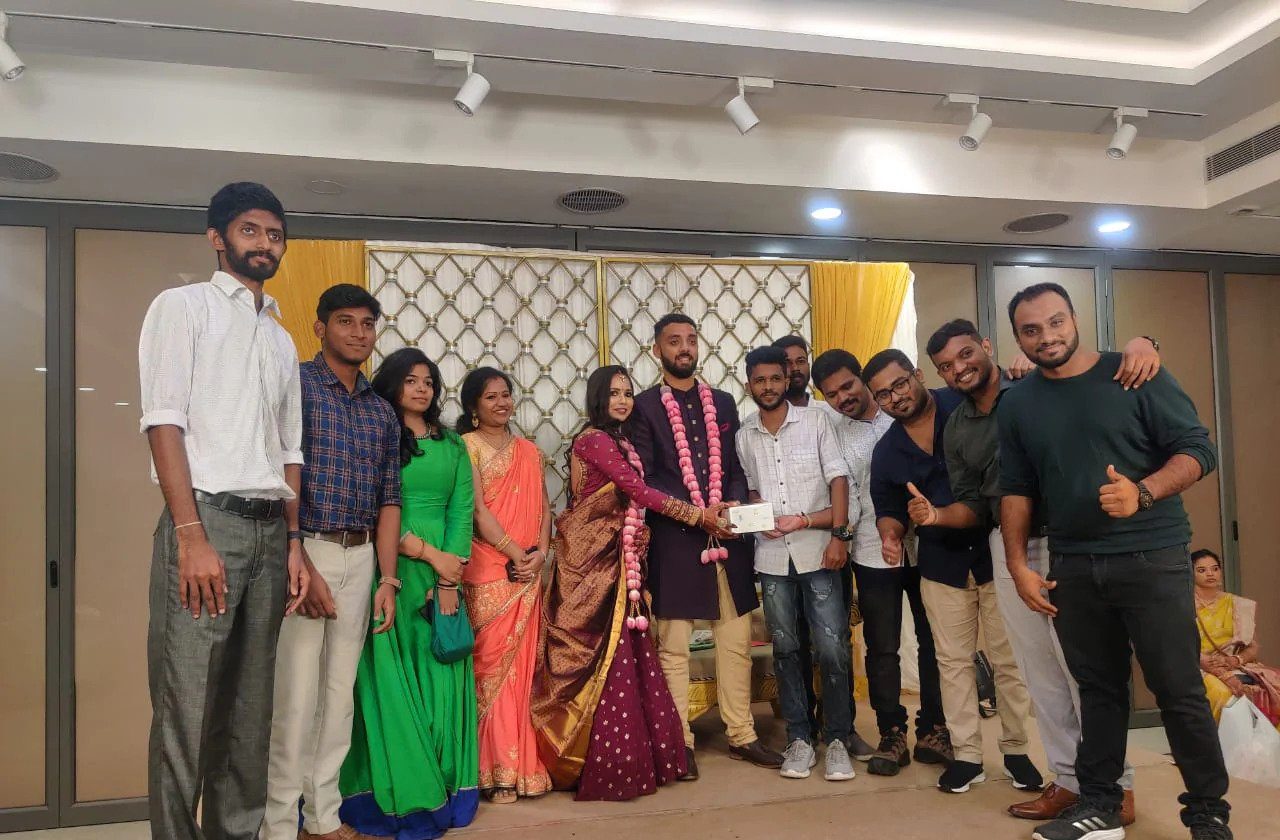 Varun Chakravarthy, the Indian spin prodigy, tied the knot with his long-term girlfriend Neha Khedekar on Saturday, December 12 in a private ceremony in Chennai. The couple was set to enter the wedlock earlier this year, but the COVID-19 pandemic delayed the proceedings. The soon-to-be couple spent the national lockdown in different places.
Even as Varun was stranded in Chennai, with his area marked as a containment zone around May-June, Neha spent her time in Mumbai. Kolkata Knight Riders, for whom Varun plays in the IPL, shared a video and congratulated the duo on the auspicious occasion.
In the clip, the 29-year-old Varun was spotted bowling some underarm deliveries to Neha amidst the cheers of their family and relatives.
View this post on Instagram
Chakravarthy coming up the ranks
Chakravarthy made his way to recognition through the Tamil Nadu Premier League (TNPL). Thereafter in 2019, he was picked to play for the Kings XI Punjab, who secured his services at a hefty price. He was being deemed as a mystery spinner, but he got to play in a solitary match against KKR where Sunil Narine took him to the cleaners in the mandatory powerplay.
KXIP released him and from there on, KKR picked him up. For the Men in Gold and Purple, he turned out to be the standout bowler in the 2020 edition. He got quite a few wickets, including a five-wicket haul against the Delhi Capitals. He garnered loads of praises from the cricket fraternity.
On the back of his stupendous performances, he was called up to the Indian T20I team for the tour of Australia. But to his dismay, he was ruled out due to a shoulder injury. Varun plied his trade as an architect before he found his feet on the 24 yards. He will now be looking to scale more heights in cricket at the professional level.