Blown away: Five lowest-ever match aggregates in ODI cricket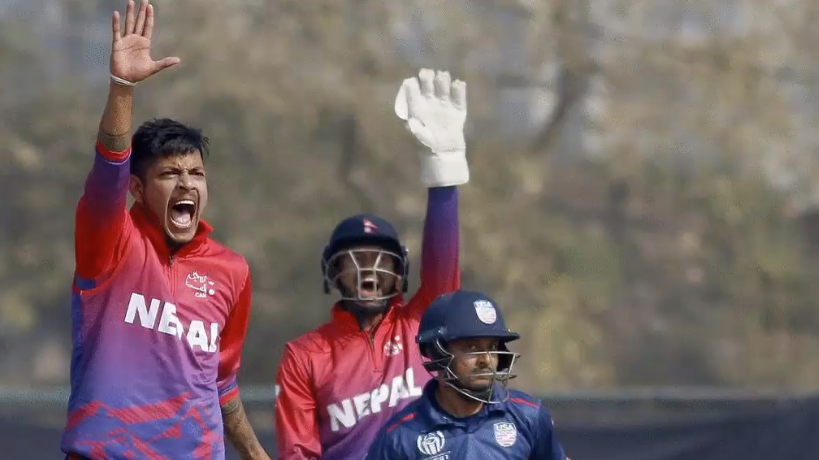 While the ODI format keeps raising the bar in terms of high-scoring matches, a game or two in between end up producing low totals. Such matches take place due to big differences in the quality of the teams clashing off especially when the weaker teams get to bat first. The heavy assistance for the bowlers from the pitch is also a factor that could result in a low scoring match. Here are the top five ODI matches with lowest aggregates:
5. Pakistan vs West Indies, Cape Town in 1993 – 88 runs:
Pakistan got bundled out for only 43 runs during the match against West Indies in Cape Town during the 1993 Total International Series hosted by South Africa. Zahid Fazal alone scored 21 runs while his team kept collapsing against West Indies bowlers. The Caribbean team later chased down the total in 12.3 overs with their score reading 45/3. A total of 88 runs came in this match which stood as the lowest aggregated ODI match until the start of the 21st century where it was surpassed as many as four times.
4. Sri Lanka vs Zimbabwe, Colombo in 2001 – 78 runs:
Chaminda Vaas kick-started the 2001 LG Tri-series with a bang as Zimbabwe got bowled out for just 38 runs in the tournament opener. Vaas took the first eight wickets to fall in the innings and was on verge of a perfect 10. However, he settled with figures of 8/19 which till date are the best for any player in ODI cricket. Sri Lanka chased down the target by reaching 40/1 in only 4.2 overs.
Sri Lanka's most prolific pace bowler, he took 355 wickets in Tests, 400 in ODIs, and holds the record for the best ever innings figures in ODIs with 8/19 against ZImbabwe in Colombo in 2001.

Happy birthday @chaminda_vaas! pic.twitter.com/oii6Vu7Wtk

— ICC (@ICC) January 27, 2019
3. Zimbabwe vs Sri Lanka, Harare in 2004 – 75 runs:
Another ODI between Zimbabwe and Sri Lanka features in the list of lowest aggregated ODI games. Their clash at the Harare Sports Club in 2004 saw the home team bowl out for just 35 runs as the Sri Lankan pacers accounted for all ten wickets. In reply, Sri Lanka finished with 40/1 taking 9.1 overs to seal the ODI series. Saman Jayantha hit a six to finish off the match when two runs were needed lifting the match aggregate to 75 runs.
2. Canada vs Sri Lanka, Paarl in 2003 – 73 runs:
As few as 73 runs came during the 2003 World Cup game between Canada and Sri Lanka. It is the 2nd lowest aggregated match in ODI cricket and also the lowest aggregated in World Cup history. Canada, who batted first, bowled out for only 36 runs as no batter reached double digits. Sri Lanka, in reply, got to the target for the loss of one wicket in 4.4 overs.
1. Nepal vs USA, Kirtipur in 2020 – 71 runs:
Only 71 runs were scored during last year's ODI match between Nepal and the United States of America. The two teams faced off in a match, part of the CWC ODI League in Kirtipur. The USA, who batted first, got bowled out for just 35 runs with Sandeep Lamichhane (6/16) and Sushan Bhari (4/5) collecting 10 wickets. Xavier Marshall alone scored 16 runs in the USA's total of 35 while no other even reached 5. Nepal lost two wickets in the 2nd over itself but ended up chasing down (36/2) in only 5.2 overs.