Blazing Blades: Top 5 bat sponsorships in Indian Cricket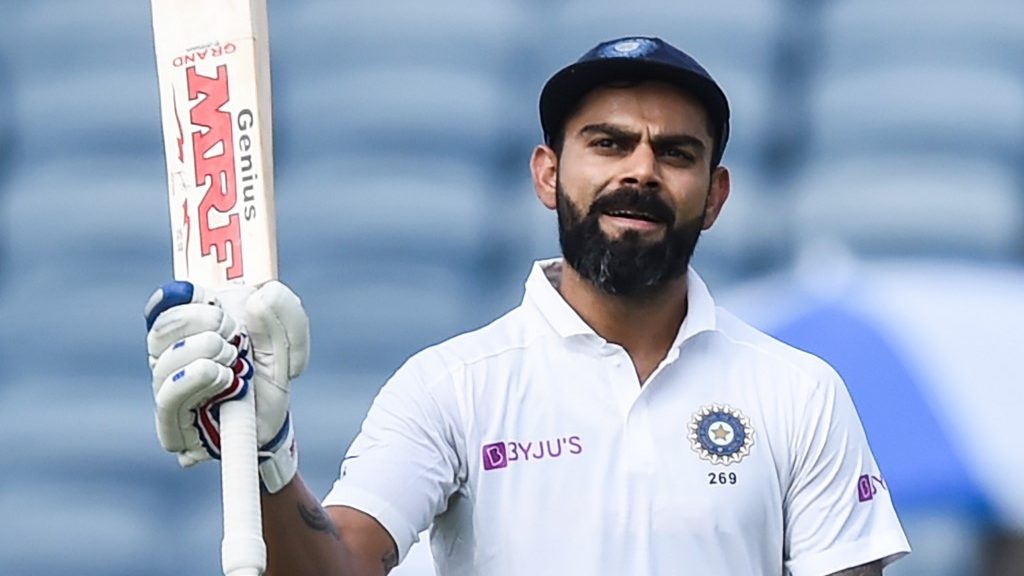 Cricket is not just a sport in India. It is a religion. And the players are not just sportsmen. They are cult heroes who people idolize and worship. It is obvious then that a sport which is so heavily followed and players who are so popular become the perfect avenues for big companies to advertise and enter as sponsors.
One of the most common methods of involving cricketers in sponsorship deals is becoming their bat sponsors. This might sound like a small thing but generates massive income for the players. Let us have a look at the top 5 bat sponsorships in Indian cricket.
5. Rohit Sharma – 3 Crores annually with CEAT
Rohit Sharma is a player whose value has grown exponentially year after year in the last half a decade. After being inconsistent for the initial years of his career, Rohit Sharma has now firmly established his position as one of the world's best white ball players and is slowly making his place in the Test team as well.  His success led to an association with CEAT, a leading tyre manufacturer in 2016. According to Economic Times, he gets a healthy sum of 3 crores annually to flash CEAT's sticker on his bat. The company, looking at his monstrous success, even extended his contract for 3 years in 2018.
4. Shikhar Dhawan – 3 Crores annually with MRF
Rohit Sharma's opening partner, the ever-smiling Shikhar Dhawan has been a consistent performer for India in limited-overs since 2013. He has an exceptional record in ICC tournaments and his charismatic personality makes him a great pick for sponsors. Hence it comes as no surprise, that MRF, another leading tyre company which had sponsored a number of legends in the past, Sachin Tendulkar, Brian Lara, Steve Waugh to name a few, decided to associate with Shikhar Dhawan. He too receives a great sum of 3 crores annually to have MRF's sticker on his bat.
3. Yuvraj Singh – 4 Crores annually with PUMA
Yuvraj Singh, one of the most iconic Indian cricketers who had a significant role to play in both the World Cup wins in recent times had a very successful cricketing career. While he had to undergo the tragedy of being affected by cancer, he fought the disease and came out stronger. According to The Hindu Business Line, after his scintillating performance in the 2011 World Cup, Yuvraj Singh entered into a fruitful deal with PUMA, the world's third-largest sportswear manufacturer to receive a hefty sum of 4 crores annually to flaunt the logo of PUMA on his bat.
2. MS Dhoni – 4.33 Crores annually with SPARTAN
India's two-time World Cup-winning captain was perhaps the most recognised and valued cricketer from 2008-2013. He won tournament after tournament and whatever he touched turned to gold. His rags to riches story made him a worldwide inspiration as well. Banking on his stardom, according to The Economic Times, Spartan entered into a massive 25 crores bat sponsorship deal with Dhoni in 2013. The deal was renewed in 2016 for 3 years with Dhoni taking home a total of 13 crores for 3 years which roughly amounts to 4.33 crores annually.
1. Virat Kohli – 12.5 crores annually with MRF
The biggest name in World Cricket today, Virat Kohli represents not just Indian cricket but also World Cricket amongst the pantheon of sports. Riding the Kohli wave, according to India Today, MRF, the most widely recognised bat sponsor in India, entered into a jaw-dropping 100 crores deal with Kohli in 2017 for a duration of 8 years which comes down to 12.5 crores a year just for displaying their sticker on his bat. They had earlier entered into an 8 crore a year deal with him in 2015 but with Kohli's rising power and influence in cricket, MRF perhaps had no option but to increase the amount eventually.