Birthday Special: Unheard facts about Sachin Tendulkar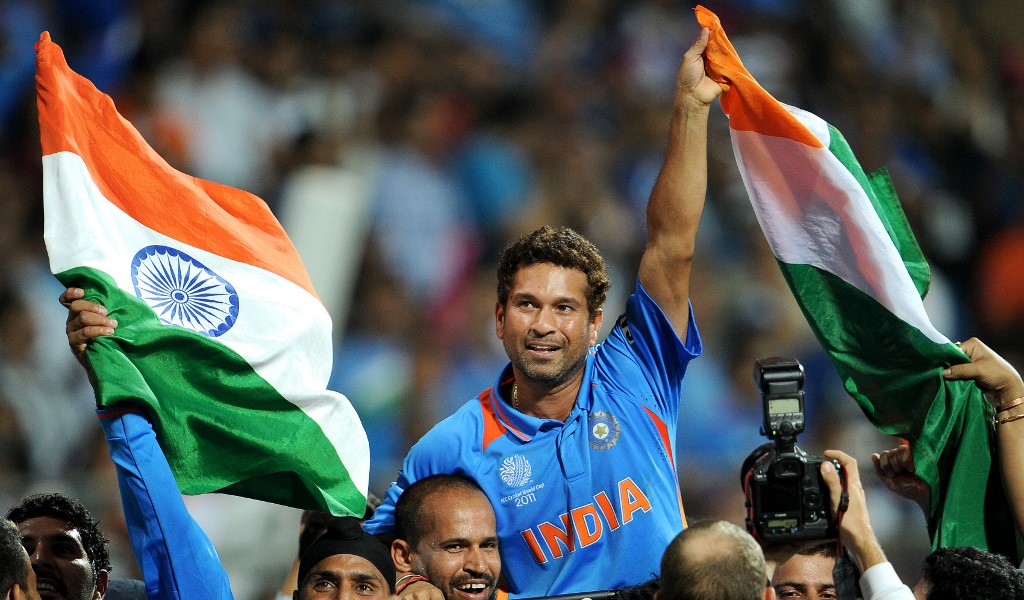 Legendary cricketer Sachin Tendulkar has created many records in the game. In his playing career from 1989 to 2013, he accomplished feats which will be very tough to replicate for any player in the future. Sachin being such a public figure in the country, there are many things about the Master Blaster which people are aware of. There are also some facts which are not well-known among the masses. Here we take a look at a few of those:
Sachin's love for the game
Sachin was a big fan of the game right from his childhood. After India's triumph at the 1983 World Cup, cricket became a passion for Sachin. Before this, Sachin was enamored by the game of tennis and even wanted to make a career out of it. Sachin's first lesson in the game came after he fell off a tree. On a Sunday, Sachin had climbed up a tree and had taken a seat on its branch to watch the movie 'Guide' which was being broadcasted on television. The branch suddenly broke and Sachin fell off the tree. Sachin's elder brother Ajit was not particularly impressed with Sachin's naughty behaviour and enrolled him in coach Ramakant Achrekar's class, which gave a whole new direction to his life.
His jersey numbers
Jersey No.10 is synonymous with Sachin's long and storied career. It is believed that the No.10 jersey is usually reserved for the best player in the team. But apart from the No.10, Sachin has also worn jersey numbers in his career. When Sachin first donned the coloured jersey, he took to the field with number 99 on his back. This was also his jersey number during the 1999 World Cup.
Sachin then had to form a major obstacle in his career when he was struck by a tennis elbow injury. When he made a comeback from his injury, he had a new jersey number on his back – No. 33. He wore the No.33 jersey for only a few days though, soon changing back to No.10 on his back. Sachin had started wearing the No.10 jersey before his tennis elbow injury and after a brief hiatus, soon reverted back to the jersey number which he made famous all across the country.
Sachin's first ad
In his career, Sachin endorsed innumerous brands. He is still an ambassador for many companies but did you know which was the first ad of his career? There is a myth around that Sachin's first advertisement was for 'Boost' which he shot alongside the legendary Kapil Dev. But the reality is that Sachin first starred in an ad for 'Band-Aid' while Boost was the first product to make him their brand ambassador.
Sachin's bat sponsors
In the final days of his career, Sachin used the Vampire bat made by German apparel giants Adidas. Before that, Sachin used the MRF bat for many years in his career but do you know when was the first time that Sachin had a sponsors sticker on his bat?
At the start of his career, Sachin used the bat manufactured by 'Power'. As he started to pile on the runs and by the 1996 World Cup, Sachin was playing on another level compared to the other players in the world. After the end of the tournament, he had his first bat sponsors in a record-breaking deal with MRF.
The weight of Sachin's bat
When it comes to his bat, it was a topic of interest of many of Sachin's fans about the weight of his willow. Despite being short in stature, Sachin used the heaviest bat in his playing days. On average, the weight of the bat of the Australian cricketers who had a much bigger frame used to be around 1.1 kgs. Sachin, on the other hand, used a bat which weighed 1.51 kgs. The only other player who used a similarly heavy bat as Sachin was South African all-rounder Lance Klusener.