Birthday special: Richie Benaud – Outstanding all-rounder, brilliant commentator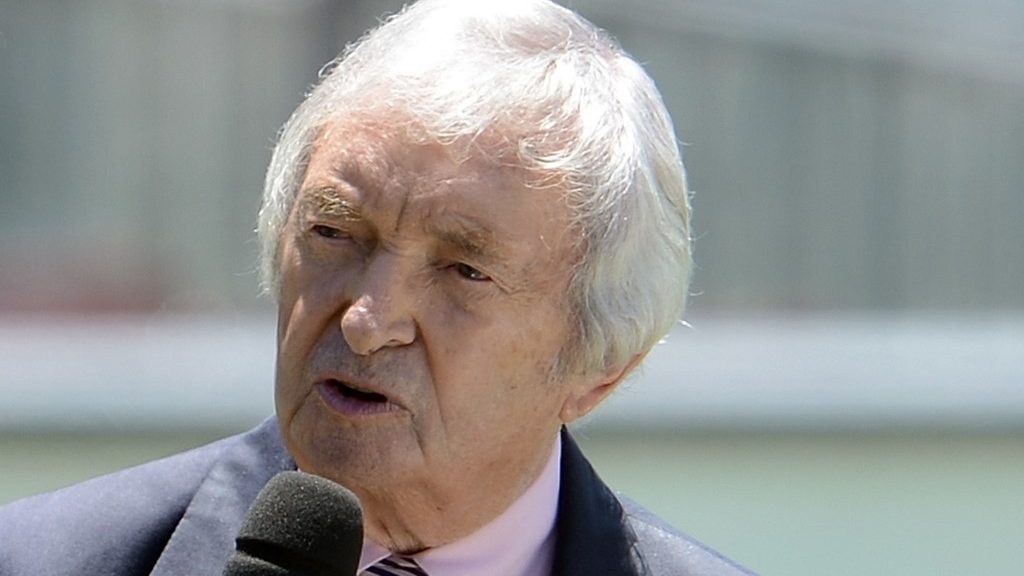 October 6, 2020, marks the 90th birth anniversary of Richie Benaud, a cricketer, a captain and a commentator par excellence. Benaud was an all-time great all-round cricketer who pulled Australia out of the darkness after Sir Donald Bradman's retirement and helped them retain the tag of World beaters. Richie's journey from being a nobody to being referred to as the 'Man with a Golden voice' in cricket is truly encouraging and influential.
Cricket career
Born in Penrith on October 6, 1930, Richie Benaud started his cricket career at a mere age of 6. At eight, he represented the First XI of Burnside School near Parramatta and later led the team to a competition win. The great Australian spinner Clarrie Grimmett was his inspiration. Richie made his first-class debut in 1948/49 for New Zealand Wales. However, the way to the top wasn't easy and the spinner soon found himself battling for his life.
While playing for NSW Second XI in Melbourne, the veteran was hit by a ball on the head which resulted in a skull fracture. Further, he had also injured his thumb and finger and was sidelined for the whole year. But nothing could dent his determination to succeed.
Cricketing icon, Richie Benaud, would have turned 90 today. We miss you Richie! pic.twitter.com/kjvqSIo4bw

— cricket.com.au (@cricketcomau) October 6, 2020
With the progress of time, Benaud earned a Test debut in January 1952 against the West Indies in Sydney. The all-rounder had a moderate start but he gained momentum as a batsman with a stellar performance in the domestic circuit. The rich form helped him reap good results in Test cricket too, as he made headlines during the West Indies tour in 1955. His average of 41 with the bat and his 18 wickets at an average of 27 in the three-match Test series announced his arrival in the world of cricket.
After that, Benaud was unstoppable as he garnered a plethora of runs and wickets on the tour of South Africa, India and Pakistan. In 1957, Australia toured Pakistan and India where Benaud took 7 for 72 in the Madras Test – his best Test figures – as Australia won by an innings. This was followed by a successful tour to South Africa in 1957-58 where he totalled 329 runs in five Tests and captured 30 wickets contributing to Australia's 3-0 win.
Richie's stint as an Australian captain began with a series against England in 1958-59 where he regained the Ashes with 4-0. Under his leadership, Australia again captured the Ashes Trophy in England in 1961 and in Australia in 1962-63. One remarkable achievement of Benaud is that under his captaincy, Australia never lost a single Test series. Despite performing brilliantly both as a captain and player, Richie Benaud had to take early retirement at the age of 33 in 1963-64 due to a shoulder injury.
The man with a golden voice
However, his run in the world of cricket didn't end here as he took up the job of a cricket journalist to be in close touch with the game and enjoy his passion. Benaud was a thorough analyst and had a deep understanding of the game. The legendary player took up a small training course in Journalism and started his journey as a commentator. During the World Series Cricket days in 1977, he started his commentary on Channel 9 and continued to do so till 2013. His shrewd perceptive about the game and on-air wit helped him achieve the title of the 'Godfather of Cricket Commentary'. An all-time great all-rounder bid adieu to earth on April 10, 2015.