Birthday special: Peter Siddle – One of Australia's unsung heroes in Tests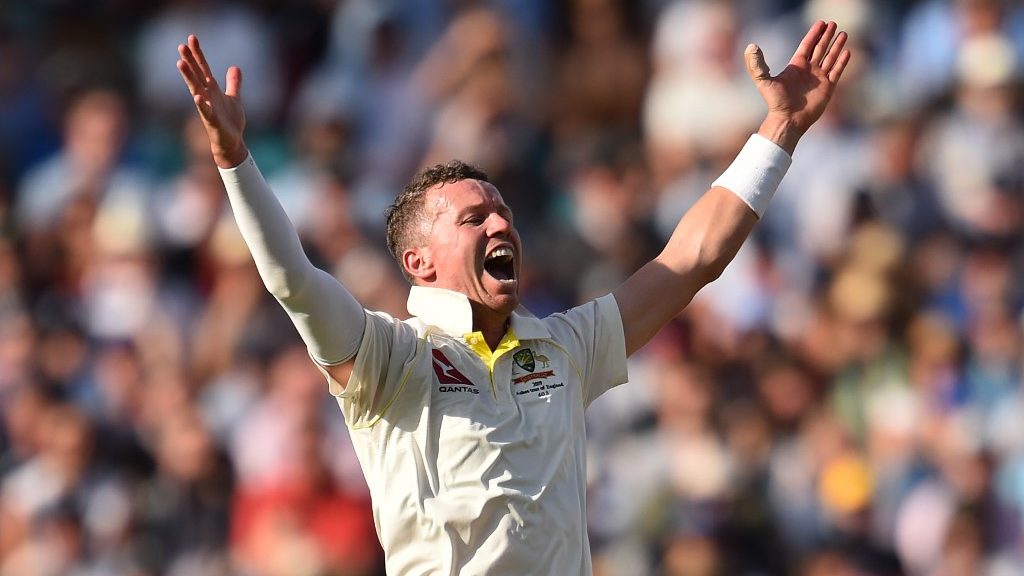 The right-arm fast-medium bowler, hailing from Traralgon, Victoria Peter Siddle was a tireless workhorse and was known for his never-say-die spirit. Siddle was a very disciplined bowler and his flawless accuracy made him a threat to the batsman as he hardly gave anything away. Despite his stellar contribution to the Australian cricket, the pacer was never bestowed with the fame and recognition he deserved and will always be remembered as one of the unsung heroes in the Australian cricket history.
In 2005, Siddle had made it through to the Victoria side. After making his List A debut in October 2005, he was handed his First-Class cap in November against the West Indians in a tour match. Peter named Devon Smith as his first wicket in First-Class cricket. The veteran seamer's First-class records read 629 wickets in 183 games at an economy of 2.87.
| ̄ ̄ ̄ ̄ ̄ ̄ ̄ ̄|
| PETER SIDDLE'S |
| GOT A |
| HAT-TRICK ON |
| HIS BIRTHDAY! |
| __________ |
(\__/) ||
(•ㅅ•) ||
/   づ @petersiddle403 pic.twitter.com/C48cyGOCQ9

— cricket.com.au (@cricketcomau) November 25, 2020
International career
These records helped him make his debut for the Baggy Green in 2008 against India in Mohali. Siddle announced his arrival on the world stage in style as his first international delivery was a snorter that hit the Indian opening batsman Gautam Gambhir on the helmet. This was followed by him naming the batting legend Sachin Tendulkar as his first Test scalp.
Peter Siddle's unwavering spells for the Australian team ensured that he was a regular feature in Tests playing XI in late 2000s and early 2010s. On November 25, 2010, Siddle became the first man in the history of the game to take a Test hat-trick on his birthday. Playing against England in the Ashes 2010/11 in Brisbane, Siddle finished with six for 54, his best Test figures, to restrict England to a below-par total of 260.
Siddle had a successful career till 2014 but towards the later part of 2014, he started losing a bit of his pace and this affected his selection in the playing XI. The young pace duo of Josh Hazlewood and Mitchell Starc were given preference and later Siddle was replaced by the blooming Pat Cummins in the international circuit.
However, he made a comeback in the Test Team in  October 2018 in a two-match Test series against Pakistan in UAE. He was also selected for Ashes 2019 where he picked up 7 wickets from three Test matches while conceding 295 runs. Despite the comeback in 2019, there was no guarantee of Peter's place in Australia's Test XI as Mitchell Starc, Josh Hazlewood and Pat Cummins ruled the pace attack while James Pattinson and Michael Nesar were also in line.
Thus, Peter Siddle announced his retirement from the game in December 2019 with 221 Test scalps in 67 fixtures at an economy of 2.92 and 30.7. Despite a glorious 12-year career in international cricket, Peter Siddle would always be regarded as one of the unsung and unlucky heroes of the Australian team.