Birthday special: Moin Khan – A gutsy wicketkeeper-batsman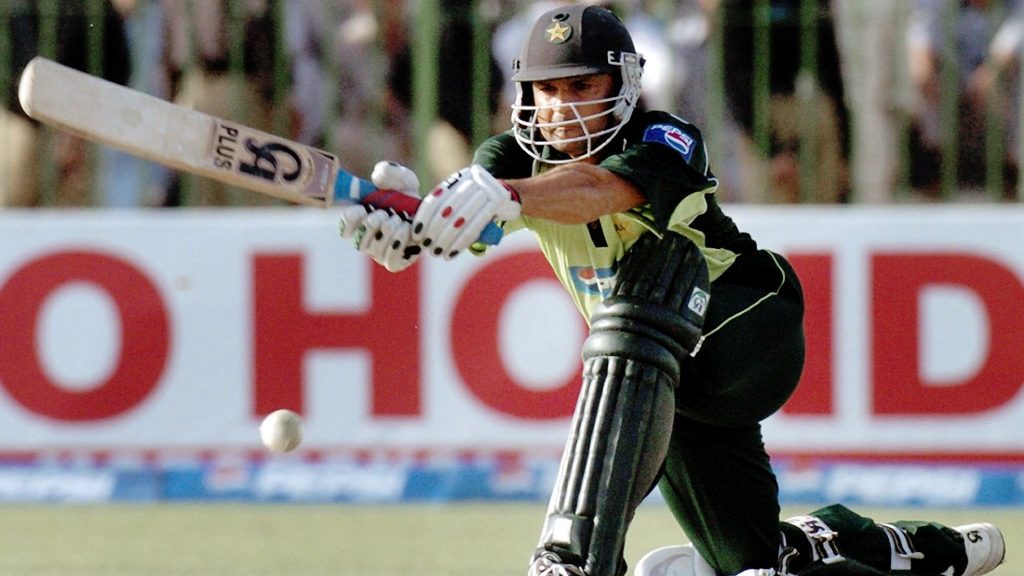 Moin Khan has a special place in Pakistan's cricket history having represented the national team between 1990 and 2004. The wicketkeeper-batsman made his International debut as a teenager and was named the skipper of the team by the age of 24. Moin did have a decent captaincy career leading in 13 Tests and 34 ODI matches. Overall, Moin Khan appeared in 69 Test matches for Pakistan and also in 291 ODI games. Across both formats, he affected close to 450 dismissals in International cricket. The cricketer turns 49 today.
But his career clashed off with Rashid Latif who was often regarded as better in wicket keeping terms but Moin Khan's batting prowess gave him the edge on most occasions. With an unbeaten 115 against Australia in the 1994 Lahore Test, Moin proved his worth with the bat. In the following year, he smashed an unbeaten 117 in the 4th innings of the Sialkot Test but Sri Lanka won the match quite comfortably.
Moin Khan's batting ability kept getting better as he smashed a hundred against England in the 1996 Leeds Test while batting with the lower-order. Even in ODI cricket, Moin had a lot of impactful knocks down the order and finished off quite a few chases with his aggressive batting. It was Moin's successive boundaries in the 1992 World Cup semis against New Zealand which helped Pakistan to enter a CWC final for the first time.
If anyone felt his batting was an underperformed aspect, the keeper-batsman signed off his professional career with an unbeaten 200 in his farewell first-class match in 2005. It happened to be Moin's maiden double hundred in FC cricket. In the same year, the Rawalpindi-born cricketer hit 112 off 59 balls during Pakistan's domestic T20 cricket to become the first Pakistan player with a T20 hundred. His career coming to an end at the age of 34 itself was quite surprising.