Birthday Special: Mitchell Johnson – The terrorising Australian speedster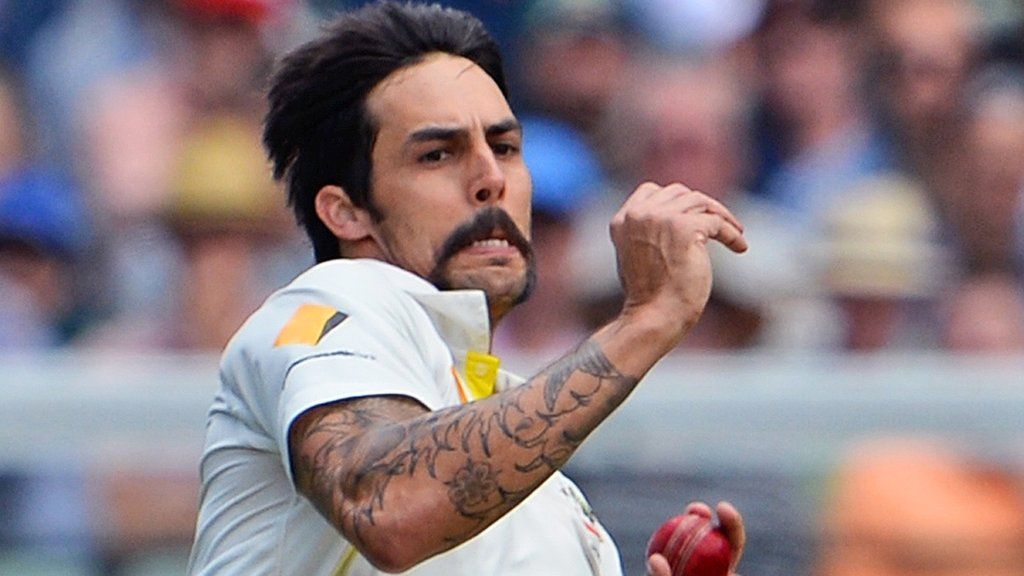 Australia has produced several world-class fast bowlers in the last few decades. Be it Jeff Thompson and Dennis Lillee or Glenn McGrath or Brett Lee, the Aussies have never lacked pace or class in the pace department. However, one bowler who may not have had the best of statistics but was definitely one of the most lethal and impactful fast bowlers for Australia was Mitchell Johnson.
Australia's most successful left-arm pacer, Mitchell Johnson was born on 2nd November 1981. Johnson had a wonderful career for Australia, even if his numbers may not seem to be monumental. He made his ODI debut in December 2005 and his Test debut in 2007. In the 2000s, Australia's pace department was flooded with quality pace bowlers, and Johnson had to work tremendously hard to find himself a place in the team. He ended up playing 73 Tests and picked up 313 wickets and 239 wickets in 153 ODIs. He was also very handy with the bat and even scored a century in Tests.
One of a kind
Johnson was a one-of-a-kind bowler. His slinging action could trouble the best of the batsmen, but on off days, he could be hit for a lot of runs as well. Naturally, he was more effective in Tests where he could afford to be more attacking. Johnson was awarded ICC's Sir Garfield Sobers Trophy (ICC Cricketer of the Year) in 2009 and 2014 along with his first ICC Test Player of the Year award. Johnson's 2013-2014 season was perhaps the greatest season ever for any bowler.
The 2013 Ashes witnessed one of the fastest and most lethal spells of fast bowling in the history of the game. Johnson bowled with unreal pace and accuracy that left all the English batsmen battered and bruised, mentally and physically. He picked up 37 wickets in that series and was one of the prime reasons for Australia's thumping 5-0 win. Johnson also played a crucial role in Australia's World Cup-winning campaign in 2015. His cameo of 30 odd runs in the semi-final was perhaps his most important innings ever. After a long and successful career, Johnson called it a day in 2015.
Mitch wasn't as consistent as his contemporaries and was often dropped due to prolonged durations of inconsistency. He also had to face quite a few controversies in his career. But when at his best, Johnson was as good as any bowler in the world. He won everything in his career – the 50-over World Cup, the Champions Trophy, the Ashes and an IPL title. He is also amongst only three cricketers to win the Player of the Year award twice.