Birthday special: Most memorable moments of Sachin Tendulkar's career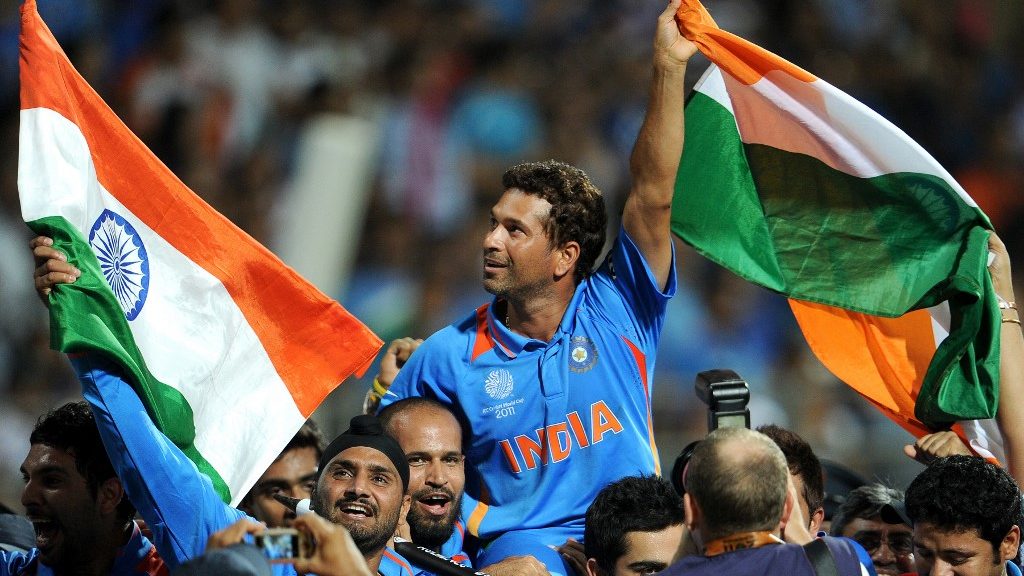 Sachin Tendulkar's cricketing career is like a vast ocean. He played for almost two and half decades and amassed a plethora of achievements in his unmatched career. He literally owns every major batting record in the sport and is a legend whose legacy will live on forever. With Master Blaster celebrating his birthday today, let us take a look at the 5 biggest moments of Sachin Tendulkar's illustrious career.
5) Scoring 100 international hundreds
Tendulkar's dedication to his art brought him unprecedented success. And, the crown jewel of it is 100 hundreds in international cricket. He scored 49 hundreds in ODIs and 51 hundreds in Tests in his unmatched career. The man with the most international hundreds after Tendulkar is Ricky Ponting (71 hundreds), and he is 29 hundreds behind Tendulkar's tally.
4) Becoming the first batsman to score 50 Test hundreds
Yet again, Tendulkar is an exclusive member of this list too. In a career spanning 200 Test matches, the 'Little Master' amassed 51 Test hundreds, a record that has not been breached till date. And, among active players, Steve Smith and Virat Kohli are the closest, and they are 24 centuries behind Tendulkar's tally.
3) 2008 CB Series Final hundred
Tendulkar played 46 ODI innings in Australia and he crossed the hundred-run mark only once, but what an occasion it was! It came on 2nd March 2008, during the final of the CB Series against Australia, at a time when India needed him to step up. The Aussies batted first and posted a total of 239 runs on the board. In reply, Tendulkar stood tall for the Indian side. His 117* off 120 deliveries and allowed India to overhaul the target with 6 wickets to spare.
2) Man of the Tournament in the 2003 World Cup
During the 2003 World Cup, Tendulkar absolutely tore apart the opposition bowling attacks. In the 11 innings that he played in the tournament, Tendulkar plundered 673 runs at an average of 61.18. He also scored 6 fifties and a century during the course of the tournament. And, Tendulkar's run tally in a single World Cup has not been beaten till today. Tendulkar's exploits with the willow allowed the Indian side to reach the summit clash of the 2003 World Cup, where they lost to Australia. Tendulkar received the Man of the Tournament award for his excellent run with the willow.
1) 2011 World Cup win
This will surely rank as the greatest moment in Tendulkar's career. Tendulkar had participated in 6 World Cups, but he could finally lay his hands on the trophy only in his 6th and final attempt. India beat Sri Lanka in the 2011 World Cup final with 6 wickets to spare, as Tendulkar finally got a chance to be a part of a World Cup-winning squad. On his part, the master batsman scored 482 runs during the course of the tournament and scored them at an average of 53.56.