Birthday Special: Exclusive interview with Sachin Tendulkar!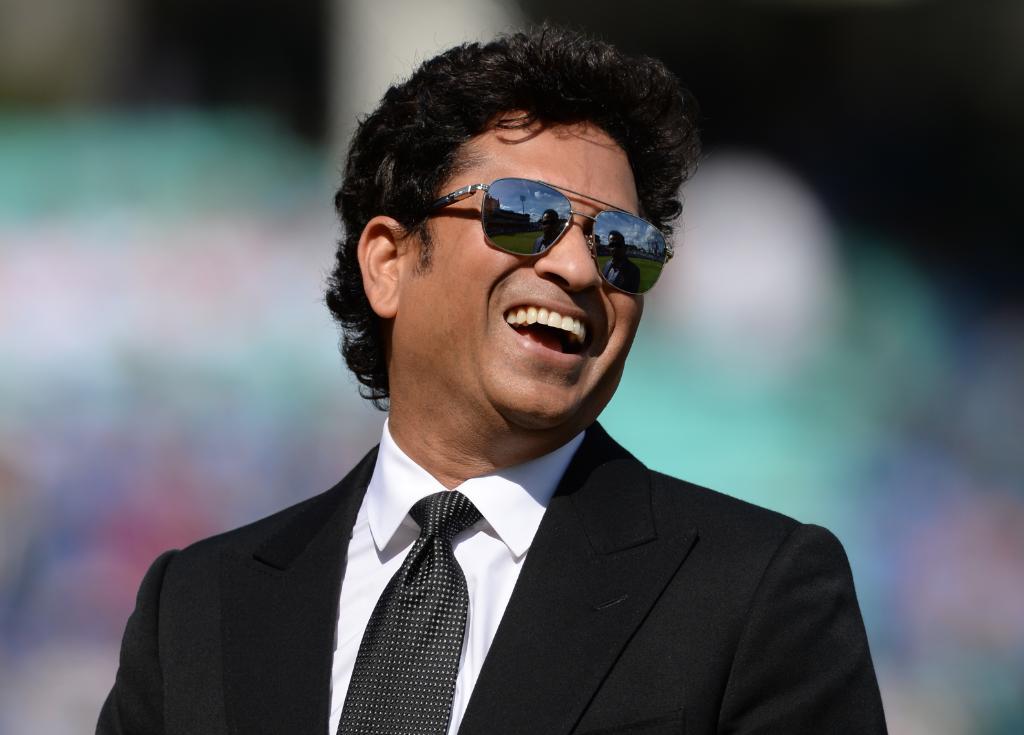 It's that time of the year again! Cricket fans around the world pour in their celebratory wishes for their favourite icon's birthday. Social media is abuzz with personalised messages in the form of pictures, videos, etc. for the nation's most beloved son. It's not just a birthday, it's a ritual everyone looks forward to, year after year.
Born on April 24, Master Blaster Sachin Tendulkar went on to become an entire nation's heartbeat with his god-like batting and elevated India's presence at the international level. Throughout his glorious career, he has given the Indian cricket fans plenty of memories to cherish. It's the love and adulation of his fans that Tendulkar holds the closest to his heart.
Here's a glimpse of how the Master celebrated his birthday last year:
Those chants of Sachin is something cricket fans can never forget! To get into the feels of @sachin_rt's birthday tomorrow, here's a #throwback to some moments from last year!#CelebratingSachin #HappyBirthdaySachin pic.twitter.com/32CQCQssgR

— 100MB (@100MasterBlastr) April 23, 2020
With the lockdown enforced in full flow throughout the country, this birthday will be slightly different for the Master. So we caught up with the legend (from our respective homes, of course) to find out what he's been up to. Here are the excerpts from the interview:
Question: What do you miss the most in this lockdown?
Answer: Something I miss the most is meeting my friends, meeting them for meals or coffee. I haven't met any of them since 15th March. I also miss playing sport – badminton, golf, cricket, table tennis.
Q. Who is the first person to wish you every year? Is there a ritual you have for this special day?
A: Invariably Anjali who wishes me, followed by Arjun or Sara. The ritual for that day is that I start with meeting my mother if I'm in Mumbai and then everything else.
Q. Recently it was the anniversary of the 'Desert Storm' innings and two days later you scored another hundred in the final. How did you celebrate your birthday on that day?
A. India won the final in Sharjah. Mark Mascarenhas, My manager back then, had organized a big party for me, my team and a few Australian commentators were there too. We celebrated until the early hours of the next morning. The tournament was done, we'd won. It was reason enough to have a big party.
Q. What has been the most memorable or embarrassing birthday celebration?
A. During a Mumbai Indians game at Wankhede, Matthew Hayden was interviewing me and he brought out a cake. He then asked me to cut it out of the blue between overs and the entire stadium sang for me. I've never done that and I felt quite shy at that moment to even look up.
Q. A few months ago you made Baingan Bharta for your family. Have you tried any new recipes in this lockdown?
A. During this lockdown, I haven't tried anything new. I made Baingan Bharta again and an omelette. Sara and Arjun are also trying their hand at it. There was a phase where I would normally cook a lot but haven't really done that.
Q. The IPL season today would have been in full flow. So many days away from cricket practice for a lot of players, does it affect their game?
A. I don't think it would affect their game much because the players were playing and if you look at it that way, it's been a month & a half that they haven't played. Sometimes, it's good to move away from the game to recharge your batteries. I am sure the players would have recharged their batteries. I keep seeing their fitness regimes on social media platforms, and something which I was very sure that most of the guys would follow. But when it comes to getting back to action, I don't think they'll take too long. It's just about finding their rhythm and that won't take long I feel.
Q. The traits associated with Taureans are strong, stubborn, loyal, tough. What traits of a Taurean do you associate with?
A. All these qualities I'd say. I wouldn't shy away from saying so. All these qualities exist a bit in me. I am a true Taurean.
Q. Is there anything you'd like to say to your fans?
A. You wished well for me, prayed for me, encouraged me. You prayed that Sachin shouldn't get out, Sachin should be at the crease. Here my prayer for you is you should not get out, you should stay always inside the crease and your crease is your house. So stay safe, stay healthy and be happy & follow all the directives given by the government. That would be my wish for you.