Birthday special: Aravinda de Silva – Sri Lanka's wonderful match-winner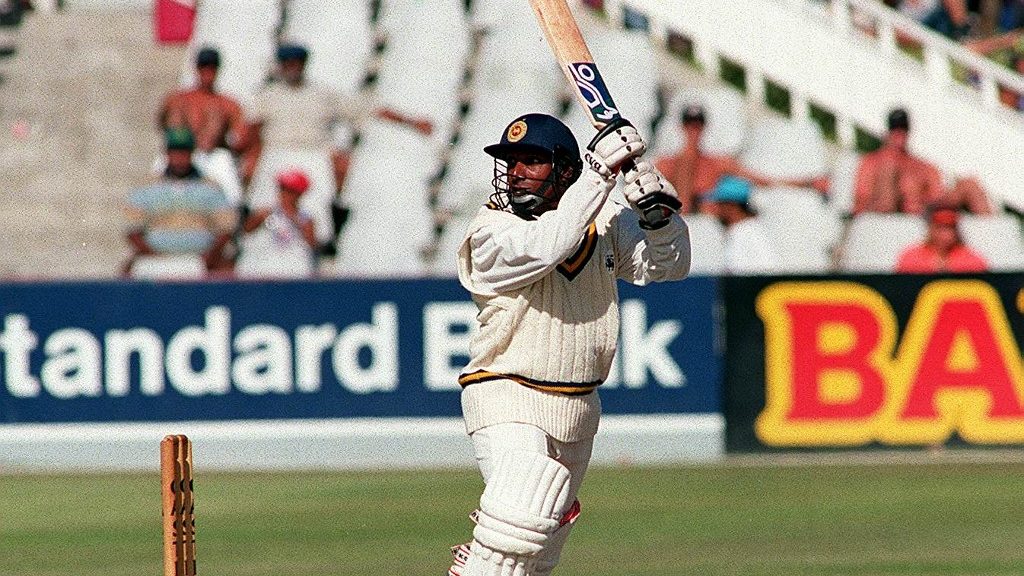 Deshabandu Pinnaduwage Aravinda de Silva, the former legendary cricketer of Sri Lanka, is celebrating his 55th birthday today. Regarded as one of the finest batsmen of the Lankan team, De Silva helped his team to grab the prestigious 1996 World Cup. In fact, he is regarded as a player who pulled Sri Lanka out from being the 'underdogs' to their present respectable form. He also plied his trade in English county cricket.
Aravinda is the only player in the world of cricket to smash a century and scalp three or more wickets in the WC final. He is known as the first man to hit two unbeaten tons in a Test match where his scores were 138 and 103 against Pakistan in 1997. He kicked off his Test career in the year 1984 at iconic Lord's against England. During the beginning of his journey, he was known as a stylish but a bit inconsistent batsman. He was also given the nickname "Mad Max" for his habit of getting dismissed to rash shots.
De Silva's glorious career
He was instrumental in bringing Sri Lanka the prestigious World Cup in 1996, where his performance in the final earned him the player of the match award against Australia. His other great milestones include hitting a ton in each innings of a Test on two different occasions. Only three players supersede him in this record, and they are Sunil Gavaskar, Ricky Ponting, and David Warner, who achieved this feat thrice in their career.
During 1995 in the three-nation Champions Trophy, West Indies and Sri Lanka went on to play the finals due to superior run rates. Sri Lanka won the finals by a great margin of 50 runs, and De Silva ended up making 117 runs in five matches. From here, his batting average started slipping down, and he struggled much more against Australia. He was finding it difficult to face the deliveries of Glenn McGrath, who took great 21 wickets, and De Silva managed just 98 runs in a series against Australia later.
In a Test series where De Silva played the role of skipper, the Lanka team was alleged of ball-tampering for the first time, which was later exonerated by the International Cricket Council (ICC). Having talked all this about him, the highlight of his career was definitely his final performance in the 1996 WC against Australia. His role in the final was honoured by Wisden in 2002. It was labelled as the "eighth most significant batting display in the ODI" format of cricket. His bowling brilliance in the same game was ranked 82nd by Wisden top 100 bowling chart.
His eight centuries frame him as the top century scorer against the Pakistan team. De Silva dominated Pakistan's bowling attack that was led by some of the finest bowlers in the world, including the likes of Imran Khan, Wasim Akram, Waqar Younis, and Abdul Qadir. He bid adieu to international cricket in 2003 after the WC. He had 6361 Test runs, and 9248 ODI runs to his credit in his glorious stint. Apart from that, he has 29 Test wickets and 106 ODI scalps to his name.
The prestigious Wisden list of top 100 batting performances has six brilliant performances of De Silva, which is only below West Indies great Sir Vivian Richards.