Best of Sachin #1 – Which is the best innings according to you?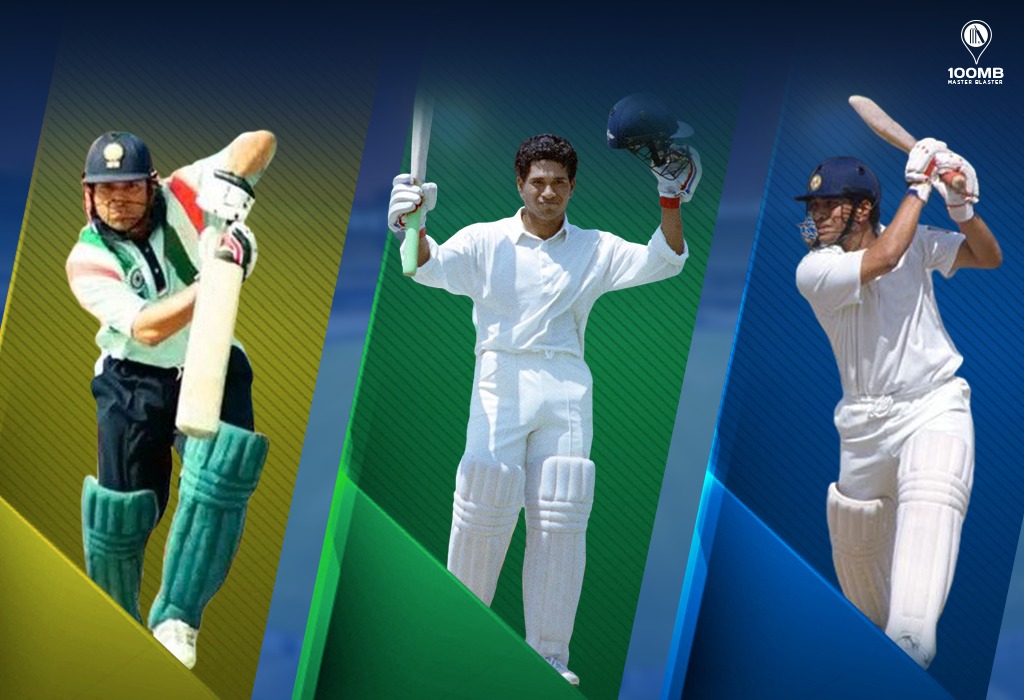 Throughout his illustrious playing career, Master Blaster Sachin Tendulkar enthralled cricket fans all over the world with his unbelievable run-making. Each of his 100 international centuries has left an everlasting impact on Indian cricket. While the other knocks have redefined the game itself in many ways. In this exclusive series 'Best of Sachin', we take a look at the most special knocks to have come out of the Master's willow.
Tendulkar played in as many as 782 innings across all three formats of the game in his career. We bring you a collection of 15 of his best innings in batches of 3. Here's the final lot:
134 v Australia, Sharjah (1998)
After his exploits during the legendary Desert Storm knock, Sachin was not done tormenting the Aussies just yet. In the final of the Coca-Cola Cup in Sharjah, the Indians were set a steep target of 273 to chase. The Master Blaster rose like a phoenix on the big occasion, setting the platform for a famous Indian victory.
Going on the attack, Sachin played a blistering knock of 134 in just 131 deliveries, as the Australians had no answer to his sheer brilliance. He hit 12 fours and 3 sixes as India gunned down the target in 48.3 overs to seal a golden moment in their cricketing history.
179 v West Indies, Nagpur (1994)
Another legendary knock from the willow of the Master against a fierce bowling attack. When the Windies landed on the Indian shores in 1994, Courtney Walsh and co had a reputation that preceded them. In the second Test in Nagpur, with India already 1-0 up in the series, Sachin played a knock of great fortitude which steadied the ship for his side.
In challenging conditions, Sachin scored 179 in 322 deliveries and stayed at the crease for 414 minutes. Hitting 24 fours and 1 six, his knock allowed India to post a mammoth first-innings score of 546/9 on the board.
165 v England, Chennai (1993)
India thoroughly decimated the visitors during the three-match Test series in 1993, with Sachin being the cornerstone of India's dominance. It was during the second Test, where the Master Blaster's storied love affair with Chennai began. In his first international ton at the M.A. Chidambaram Stadium, Sachin scored 165 in 296 deliveries, hitting 24 fours and 1 six.
His efforts allowed India to register a total of 560/6, eventually inflicting an innings defeat against a battered and bruised English unit. Overall, Sachin would score 970 runs at the venue in Test cricket, with 5 tons, with all of them finding a special place in history.