AUS vs WI: Did poor umpiring cost West Indies the match?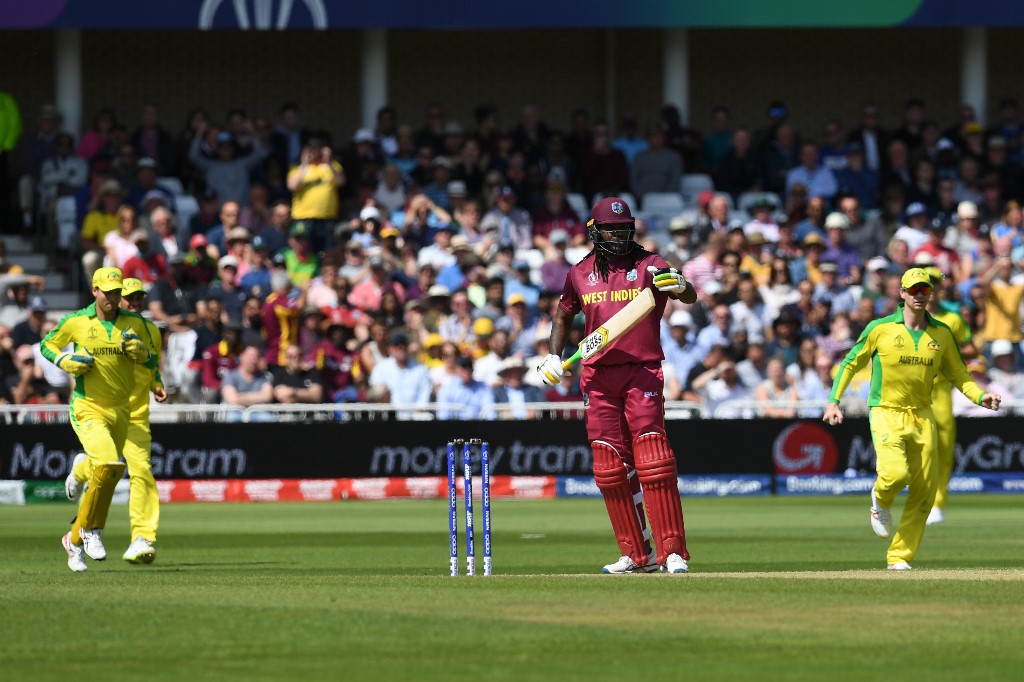 "Just how costly was that missed no-ball?" It's a question West Indies would've repeatedly asked themselves after watching replays of Mitchell Starc landing his foot miles ahead of the crease on the television screen. Australia beat West Indies by 15 runs at Trent Bridge on Thursday.
Once again, poor umpiring took centre stage in what was turning out to be an interesting see-saw encounter between two exciting teams. Michael Holding slammed it as 'atrocious', Carlos Brathwaite called it 'frustrating' and 'dodgy'. The Caribbean boys are usually the most jovial, but this time they had every reason to be upset.
West Indies were terrific with the ball to start with. Their pacers were ripping through the top order one by one, with Steve Smith the only batsman sticking around like glue. At the start of the 17th over, they were 79/5. Alex Carey did some fine rebuilding along with Smith and later, Nathan Coulter-Nile smashed his way to a 60-ball 92. Australia ended up with 288, at least 40-50 runs more than what was expected after a top-order collapse.
So it was down the West Indies openers to get a flying start. And Chris Gayle was the first to read the memo. His knock of 21 off 17 balls had four boundaries already. Just when he was getting his eye in, he was trapped LBW by Mitchell Starc on the penultimate ball of the 5th over. Gayle was a tad late to get his bat down on a full yorker that hit him right in front of the middle stump. He obviously went for the review, but it eventually turned out to be umpire's call. The Universe Boss had to go.
But, it's what happened on the previous delivery that sent the entire cricketing fraternity into disbelief. Starc bowled a huge no-ball, with his front foot landing way ahead of the popping crease. Umpire Chris Gaffaney missed calling it and as a result, the next ball wasn't given a free-hit. It was the same delivery that got Gayle.
NOT sure how it was missed bt the ball before the universel boss's dismissal was a massive no-ball from STARC therefore should have resulted in a FREE HIT A big NO BALL & UMPIRE was sleeping why don't we use technology to track noball😢#CWC19 @StarSportsIndia @cricketworldcup pic.twitter.com/zfznyxWIUA

— Arun Singh (@MrArun_Singh) June 6, 2019
It was as if the DRS gods were plotting against the West Indies. They were on the receiving end of quite a few poor umpiring decisions, both while batting and bowling. Gayle himself had to review his wicket on 3 occasions before finally being dismissed off a no-ball.
Did Gayle's wicket affect the start of their innings? Most definitely. As someone capable of taking the game away from the opposition, he could've taken the pressure off early on with his attacking batting. Did it cost West Indies the match? Well, that and the ripple effect it caused on the remaining innings.