Anil Kumble and the Kotla Magic!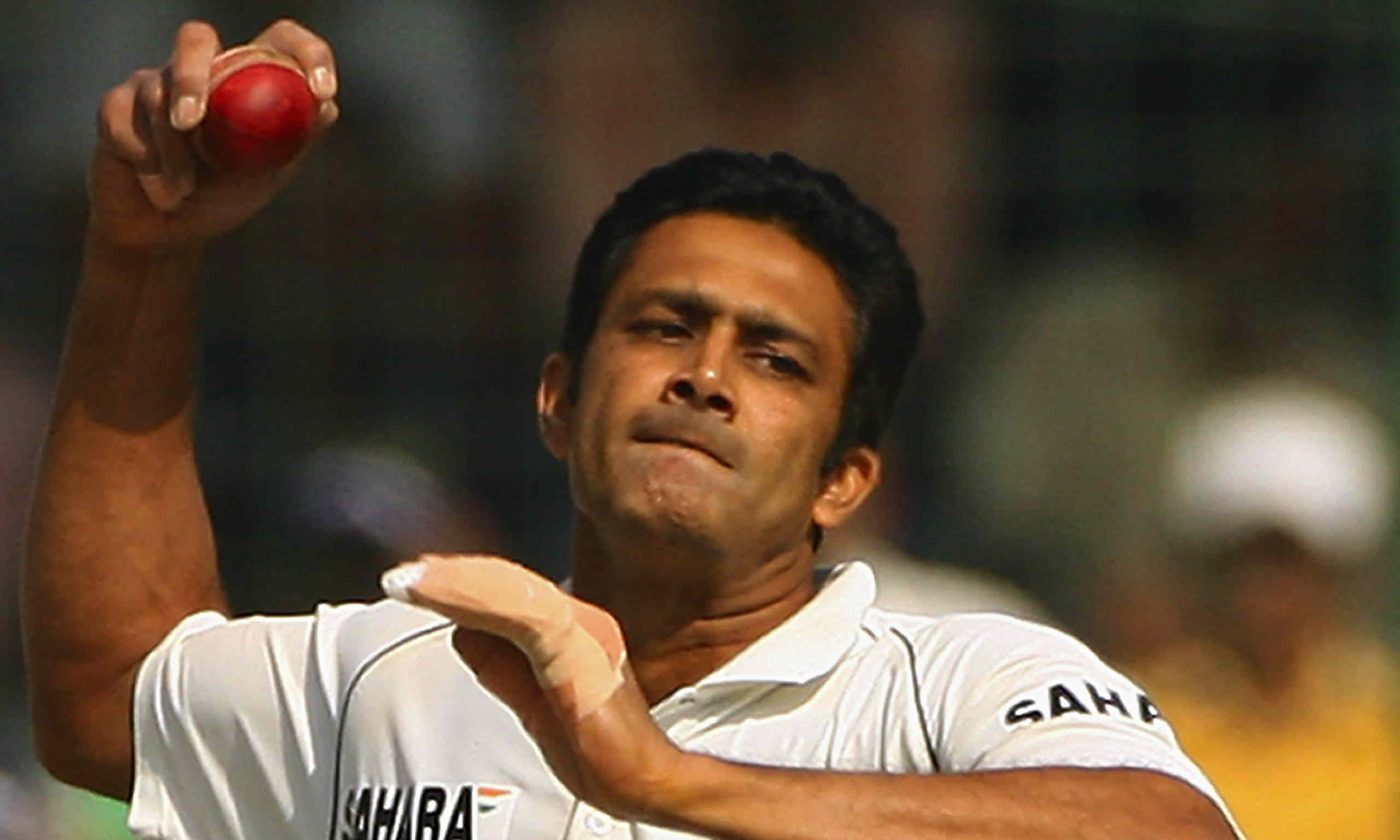 The year was 1999. Wrapped in a blanket of cold winds, Delhi's Ferozshah Kotla stadium was going to witness history in the making. The Pakistan cricket team had toured India after 9 long years. India had just lost the Chennai Test, and they had one last chance to bounce back at the Kotla to keep the series alive. This Test would've been forgotten just like any other match if it weren't for Anil Kumble and his heroics with the ball.
The magical spell
India's frontline spinner Anil Kumble couldn't wait to bowl in the second innings, after picking up 4 wickets in the first. He was in contention for a record held by just one bowler in the past. Chasing a steep target of 420, Pakistan had managed to get 101 runs on the board without losing a single wicket. India were in desperate search of a wicket, and captain Mohammed Azharuddin threw the ball to Kumble. It wasn't long before Kumble had his name written against every Pakistani player on the scorecard. One by one, he pinned them all. In his spell of 26.3 overs, he gave away a mere 74 runs and scalped all of Pakistan's 10 wickets. Indeed, it was one of the most unforgettable moments in world cricket. Only England's Jim Laker had managed to achieve this feat before Kumble.
Sachin Tendulkar, the name behind every wicket
Call it superstition or just a coincidence, but this is exactly what happened that day. India had failed to get a breakthrough till the 24th over and were desperately looking for one. When Azhar gave the responsibility to Kumble, it was Sachin who handed Kumble's cap and sweater to the umpire. It's a common phenomenon on the cricket field, so no one really paid attention. But Kumble bagged two consecutive wickets after that, and the practice continued till Pakistan were all out.
When Akram didn't listen to Waqar
Kumble had picked up 9 wickets. Pakistani captain Wasim Akram was at the crease, and Waqar Younis came in to bat for the last wicket. Both batsmen knew Kumble was inching closer to history. At this point, it was Waqar who suggested that the last wicket should be a run-out. But the skipper didn't pay any heed to his partner's advice and said they should continue to bat. If Kumble's luck favoured him, so be it. Akram fondly recollected how he tried his level best to ensure he didn't give away his wicket. But fate had other plans. In the third ball of the 61st over, Kumble got rid of him and etched his name into the record books.
Special advice from Azhar to Srinath
As Kumble was nearing history after picking 9 wickets, captain Azhar was in a spot of bother. He had plenty of other bowling options to choose from, including Harbhajan Singh and Javagal Srinath. However, if any other bowler was to pick up the last wicket, it would mean the end of Kumble's dream. In such a situation, he asked Srinath to bowl the next over, but gave him clear instructions on how to bowl. Srinath too understood the situation and did not bowl a single wicket-taking delivery. He kept bowling outside the off stump, even conceding a couple of wides. His selfless deed meant Kumble got a chance to script history by picking all 10 wickets in a single innings.
It should be noted that Anil Kumble played 132 Test matches and picked up 619 wickets in his career. His 10-wicket haul against Pakistan became the most memorable performance of his playing days and one envied by generations to follow. Not just that, but he finished with his career-best 14 wickets in the match.