Allan Jones: A 78-year old blind fan who lives and breathes the game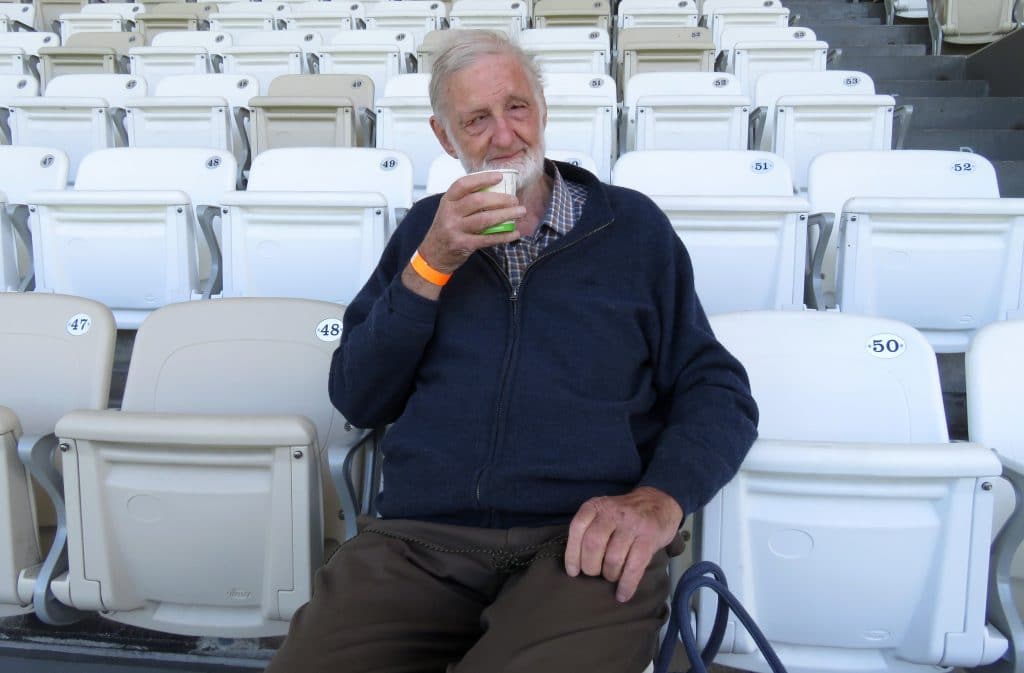 The story of 78-year old Allan Jones from New Zealand is one for the ages. The superfan is blind and cannot witness the action with his eyes. But he lives and breathes the game despite his disability. The game of cricket has survived worldwide for all these years because of the passion which it generates among its fans. It's because of fans like Jones why cricket has retained its soul. His is a story which deserves to gain worldwide recognition.
A passionate lover of the game
The visual of Allan Jones enjoying the riveting action of Test cricket is a common sight to see at the Basin Reserve in Wellington. With tangled hair, open-buttoned shirt and shaggy beard, Jones is easily recognizable in the stands. Jones has been watching matches at the iconic venue for the past 40 years. He watches each and every game from his designated seat at the RA Vance Members Stand. He has a radio plugged into his ears to follow the action and loves to 'feel' the game inside the stadium. Citing Jeremy Coney as his favourite commentator, Jones told PTI:
"I love Jeremy Coney's commentary during Test matches. I come to the ground and listen to him and Brian Waddle to get the feeling of what's happening on the ground."
Blind since birth
Jones has been blind since birth but it has clearly not stopped him from falling in love with the game. He lives and breathes cricket and nothing enthrals him more than the ups and downs of a 5-day encounter. James Neesham is his current favourite cricketer in the New Zealand team as they studied in the same school and have come to know each other. He commutes to the venue with the help of his wife or friends but also takes the bus on his own sometimes.
Speaking on his blindness, he said:
"I have been blind for the last 78 years, since my birth. But I love coming to the ground for Test matches. I can sit through the five days and enjoy the twists and turns. Test cricket is like life. I enjoy that sound when the ball hits the middle of the bat."