Alex Carey – From AFL rejection to Australia's next-gen finisher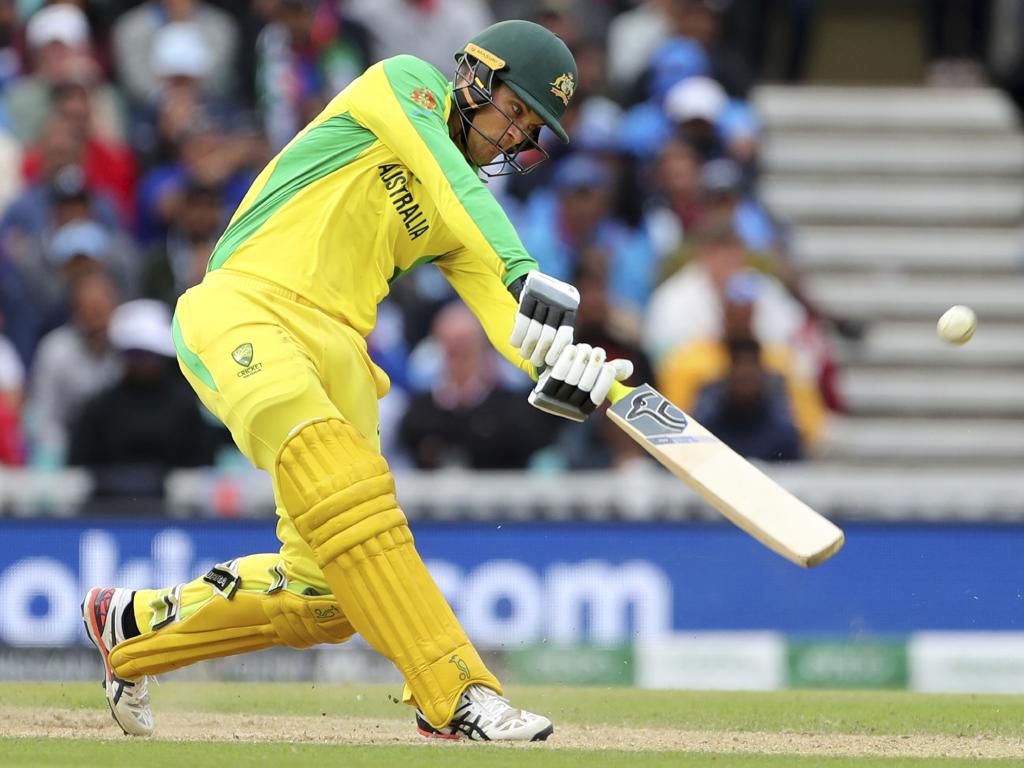 What a journey it has been for Alex Carey. From slugging it out at Glenelg Football Club in South Australia to being on the verge of heading out on the hallowed turf of Lord's in a World Cup final. One constant which has plagued him throughout his journey is doubt. He has had his fair share of detractors throughout his life, not being handed anything on a platter. But he hasn't let them bog him down, becoming a force to reckon with in international cricket for Australia
Doubts over his selection
Even when selected for the Australian squad for the World Cup as the only specialist keeper, there was a chorus growing questioning his place in the side. Matthew Wade had his backers, after the sensational form which he has displayed in domestic cricket over the past couple of years. There was also a clamour for Peter Handscomb, despite him being only a part-time option with the gloves. Carey despite having all the faith from the team management, was yet to win over the general public.
Silencing his detractors
But the World Cup has come across as a real breakout tournament for the T20 vice-captain. Silencing his detractors to a large extent, Carey has scored 329 runs at an average of 65.80 and a strike-rate of 113.44. Batting at No.7, he has often dug Australia out of a hole or given the innings a much-needed impetus at the end.
Career at a crossroad
But going back to 2012, Carey's career was in tatters. Growing up, a young Alex excelled in two major sports – Australian Football and cricket. Opting to make a name in the biggest sport in the country, Carey's football career got off to a promising start. In 2010, he moved base to Sydney, playing for AFL's, expansion franchise Greater Western Sydney Giants, also captaining them. But an unfortunate bout with injury and loss of form struck and he was dropped from the squad, as the franchise headed to the AFL in 2012.
Making changes
Carey then realized that it was too late to make a career in the AFL, moving back to cricket again. His good performances in grade cricket earned him a place in South Australia for the Sheffield Shield season. He started out as a top-order batsman, but poor form in the Shield meant that he was dropped from the side. Not letting failures dishearten him, he decided to bring about some radical changes in his game. Taking up wicketkeeping turned out to be the turning point of his career. Some consistent performances earned him his first senior contract for the 2016-17 season. From thereon, he hasn't looked back, with sensational performances in both Sheffield Shield and Big Bash League earning him his ODI debut in January 2018.
The rise
He has now established himself as the first-choice keeper for Australia in the shorter formats of the game, becoming the T20 vice-captain in May 2018. This has signalled a brilliant turnaround for a player, who has always taken rejection and persistent criticism in his stride and always strived to improve. He now stands only two victories away from lifting the World Cup, while his brilliant form may also earn him a call-up in the Test squad for the Ashes.
Alex Carey – a living example for all to never give up.