Ajinkya Rahane sticks to wait and watch policy for cricket after lockdown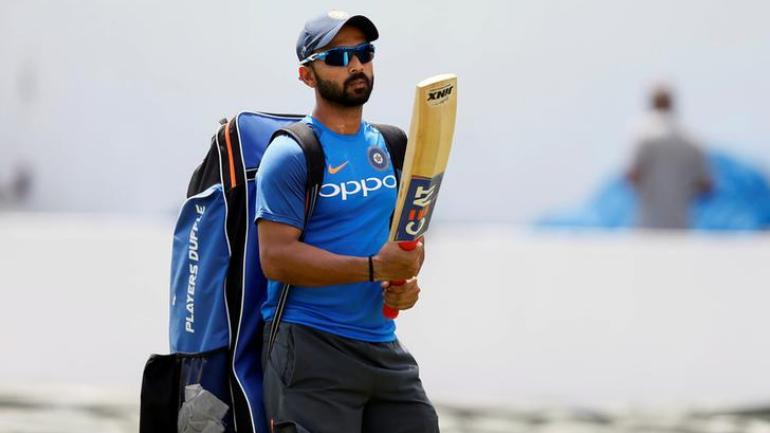 The cricketing world has come to a standstill with Coronavirus pandemic spreading throughout the globe. All international cricket and domestic cricket has come to a halt and cricketers are staying in their houses under a lockdown. While there have been debates over issues that will plague cricket once the pandemic is contained, Ajinkya Rahane has shown belief in ICC (International Cricket Council) to ensure players' safety.
We need to combat the #Covid19 situation and prevent it from spreading more. Let's support the decision of our @CMOMaharashtra to extend the lockdown in Maharashtra. Our teamwork and unity shall immensely help to curb this virus. @AUThackeray #IndiaFightsCorona

— Ajinkya Rahane (@ajinkyarahane88) April 11, 2020
"Don't know what actions ICC will take. Personally will have to wait and watch. We'll have to watch for cricket to resume and see what changes the authorities make but we're looking forward to being on the field," Rahane, who was named brand ambassador of ELSA (English Language Speech Assistant) app, said during an online press conference.
When asked if there will be significant changes in the way cricket will be played, Rahane spoke about definite changes in the lifestyle of cricketers. "Don't know when cricket will start but whenever it will there will be some lifestyle changes, don't think cricket on the field will change much but lifestyle for sure. I am missing my batting. But obviously, cricket should only start when we get a vaccine to fight the virus," he added.
Namaste celebration
Cricketers usually celebrate wickets with great gusto. There are handshakes, pats on the back and fistbumps. However, this may get a boot if social distancing comes into play. "Now celebrating a wicket will be like doing a namaste or something else. Just stay at your place like old times, don't need to run in from the boundary, you can do namaste," said the senior Mumbai batsman.
Activities during lockdown
The current situation puts a lot of pressure on cricketers who are used to extensive fitness training and routines. Rahane said he is focussing on staying positive and staying fit in these circumstances.
"(I) Believe in having a routine. I generally wake up early and finish the workout before my daughter wakes up. Staying fit is very important, Keeping a positive mindset is the need of the hour. I'm also helping my wife in cooking and cleaning. One of the best things is I get to spend time with my daughter, play with her. I'm black belt in judo, so started my karate practice, 3-4 times a week. So it's all about being disciplined and staying motivated," India's Test vice-captain said.