Abu Dhabi T10 League 2021: Yusuf Pathan set to represent Maratha Arabians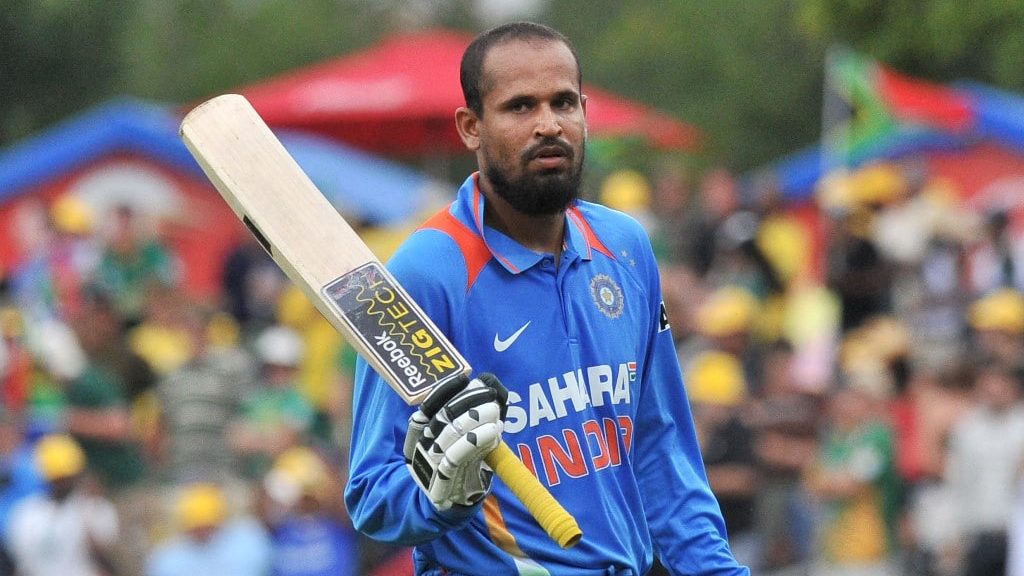 Former Indian all-rounder Yusuf Pathan has been bagged by Abu Dhabi T10 franchise Maratha Arabians. Pathan, who represented India in 57 ODIs and 22 T20Is, amassed 810 and 236 runs respectively, while he also has 46 international wickets to his name. Apart from his international exploits, he was quite a force to be reckoned with in the shortest format of the game, and his dashing record in 174 IPL matches is a testament to that. 
Having plied his trade for the Kolkata Knight Riders, Rajasthan Royals, Sunrisers Hyderabad for a decade in the most successful T20 league across the globe, Pathan accumulated 3204 runs at a strike rate of 142.4 to his name, in 154 innings. The explosive all-rounder announced his retirement from international cricket in February this year before participating in the Road Safety World Series for India Legends alongside the likes of Sachin Tendulkar, Yuvraj Singh and Virender Sehwag.
About Abu Dhabi T10 league 2021
The 2021 Abu Dhabi T10, the fifth season following cricket's fastest format, will feature an increased number of 90-minute matches played over the planned 15 days, as opposed to 10 days in previous seasons.
"It is indeed a matter of pride that a journey that started in 2017 with just four teams has now reached a stage whereby the tournament has become an important part of the world's cricketing calendar," commented Shaji Ul Mulk, Chairman, TSM, the owner the T10 League.

"It is most heartening to see the world's top cricketers in this hugely popular format and upcoming cricketers seize the advantage of the platform to rub shoulders with the best in the business. In conjunction with ADC, we promise to conduct the tournament in this the UAE's 50th anniversary year on an even larger scale and give our fans a truly befitting and exhilarating experience".
Held with the support of Abu Dhabi and Abu Dhabi Sports Council, the tournament's fourth edition was organized despite the Covid-19 pandemic wreaking havoc worldwide. However, the impeccable health protocols and safety measures meant the league was held without any mishap reported. The league has harboured global attention and continues to make giant strides with a global Television audience of 63.9 Million, a 79.67% year on year increase.
The Nicholas Pooran-led Northern Warriors defeated the Delhi Bulls in the final to lift the 2020 trophy. The upcoming edition gets underway from November 20.