A sneak peek into Rohit Sharma's plush apartment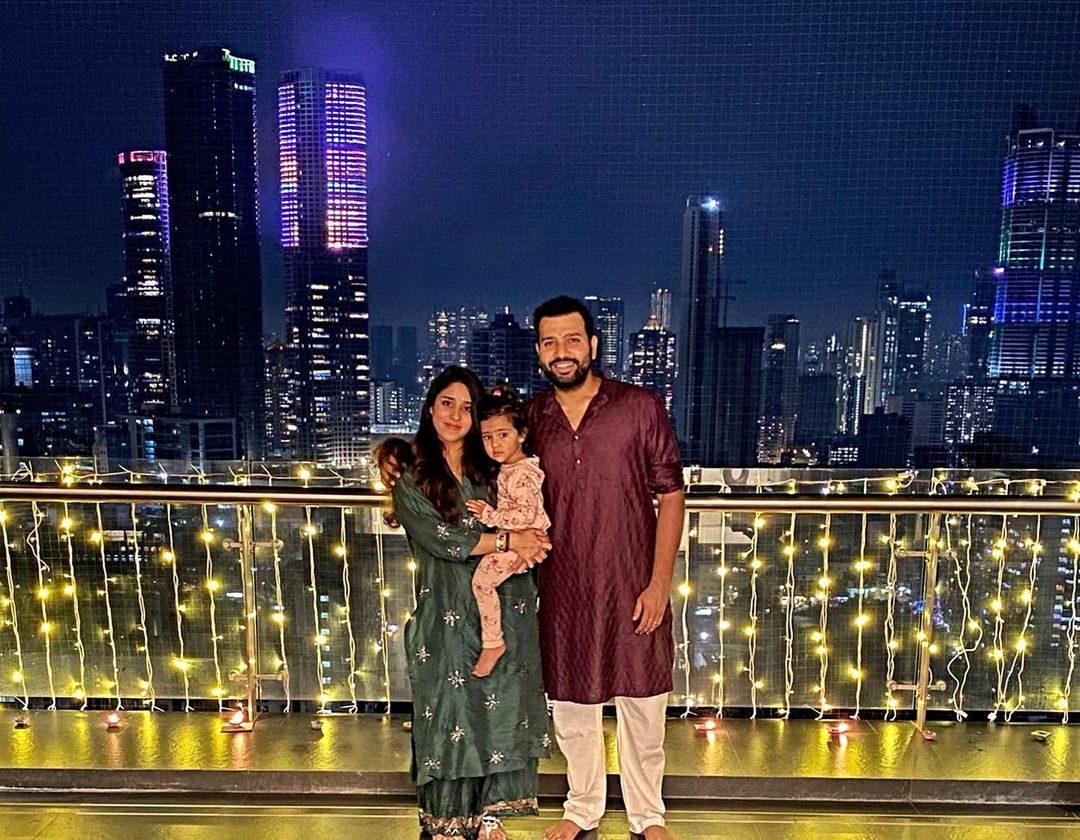 It has been more than a decade since Rohit Sharma arrived in the international arena. Having started his career as an inconsistent player who had loads of talent, Rohit worked hard to combine talent and consistency as he made a permanent spot in the team. Apart from his international exploits, where he has become India's mainstay, he is best known for his exploits with the bat across the limited-overs and T20I formats and is the most successful captain in IPL's history.
29th floor of Ahuja Towers, the imposing 53-storeyed building in Worli, with a beautiful view of the Arabian Sea. The amenities in Ahuja Towers include a Jacuzzi, swimming pool, mini-theatre, spa, cigar room, sky café, and a chef-on-demand.
Worli, a posh locality of Mumbai, is one of the biggest commercial hubs, and apart from being a lush residential area, it is known for shopping, high-street retail, and entertainment neighbourhood. This is where Rohit Sharma resides with his wife Ritika Sajdeh and daughter Samaira. Interestingly, he invested in the house, which is valued at Rs 30 crore, in 2015, the same year when he got engaged to Sajdeh.
His four-bedroom apartment is just two minutes away Bandra-Worli Sea Link, covers a sprawling 6,000 sq. ft. and provides a near-270-degree view of the beautiful Arabian Sea. The apartment includes a luxurious balcony, which can be seen in a promotional video, where Rohit is seen trying to raise awareness among all the fans to work out and lead a healthy life amid the lockdown.
The balcony, decked up with timber and wood furniture, provides adequate space for him to work out and maintain his fitness regime. Bunty Sajdeh, Rohit's brother-in-law and the owner of the company that manages his endorsements, confirmed that the Indian batsman bought the apartment since it fits well with his daily lifestyle.
Apart from this, the apartment boasts a grand living room with a ceiling height of 13 ft. and a double-height lobby with a cascading water wall from the floor to the ceiling. Technologically advanced with its home automation setup, Rohit's apartment enables him to control the lighting, temperature, and entertainment options via a touch panel and voice command system. The apartment, in addition to its four bedrooms, has a separate zone, which doubles up as a workspace.