5 most unique player celebrations at the World Cup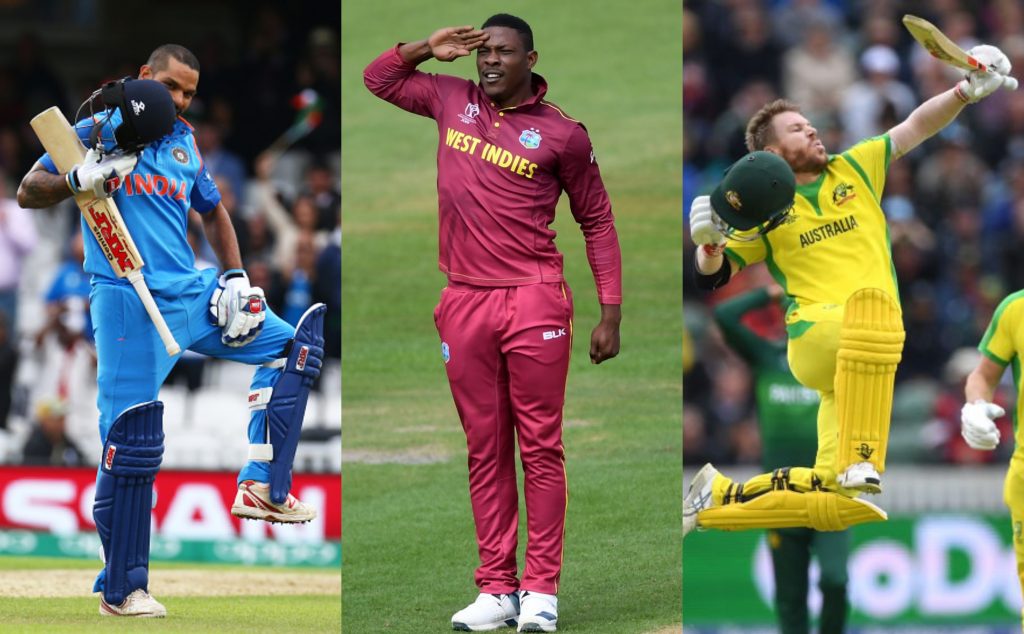 During the 2019 World Cup, we are witnessing some interesting tussles between the bat and the ball. But the celebrations by a few players have also become a big topic of discussion amongst the fans. Here we list down 5 players whose celebrations after scoring a century or picking up a wicket are creating quite a stir.
David Warner
When David Warner brings up a century, he embarks on a wild run which ends up with him taking a long jump and kissing his helmet. The celebrations perfectly typify David Warner – an aggressive character who plays the game on the edge and with his heart on his sleeves. This celebration has become wildly popular among the fans who got to witness it during Australia's match against Pakistan at Taunton. Warner's ton helped Australia seal a close victory.
Imran Tahir 
The South African leg-spinner has one of the most energetic and infectious celebrations in the game. After picking up a wicket, the leggie virtually takes a victory lap around the whole ground, running wildly with his teammates chasing him down. Fans did not have to wait long to watch the Tahir celebrations in action as he picked up the scalp of Jonny Bairstow in the first over of the tournament itself.
Hasan Ali
Getting full marks for creativity, Pakistani pacers Hasan Ali pretends to start a generator during his celebrations when he picks up a wicket. The celebrations sometimes get so wild that Ali once injured his shoulder while going through his routine.
Shikhar Dhawan
Indian opener Shikhar Dhawan also has a pretty popular celebration, which has endeared him to a lot to the fans. His celebration after picking up a catch has become a sensation throughout the country. Taking inspiration from the game of Kabaddi, Dhawan emulates how a raider would generally celebrate after winning his team a few points. He also has a unique celebration after scoring a century, as he opens up his arms to celebrate, which has been given the name – the Gabbar celebration.
Sheldon Cottrell
Sheldon Cottrell's salute after picking up a wicket created quite a controversy. Some people found it disrespectful, but the celebration has a deeper meaning behind it. Cottrell was a member of the Jamaica army and saluting after a wicket is his way of paying tribute to the troops.