5 lesser-known facts about Virat Kohli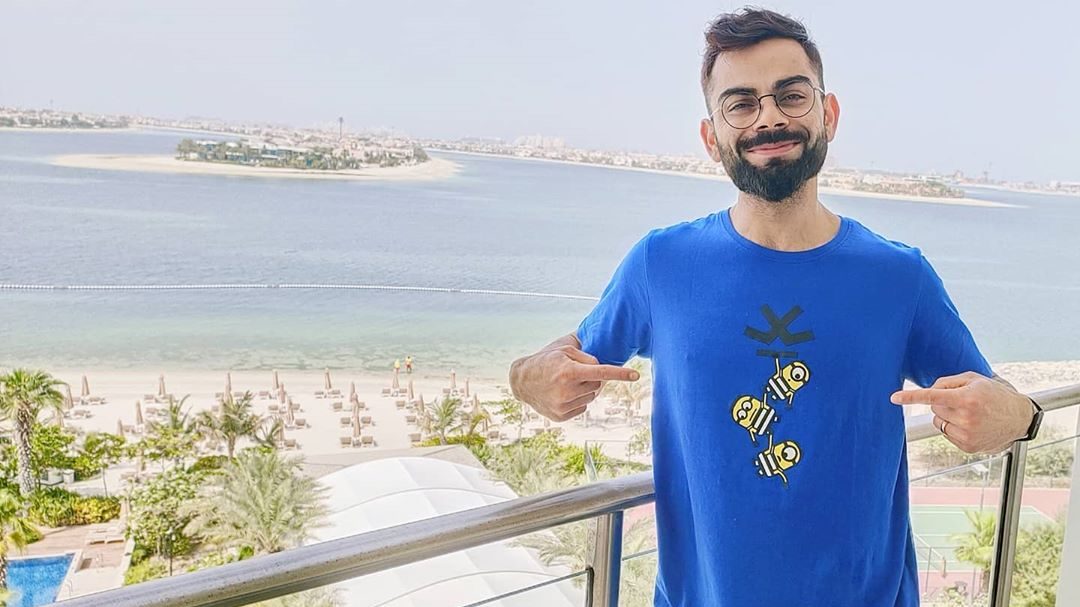 Current India skipper Virat Kohli undeniably is one of the most successful sportspersons at the moment. Since breaking into the national side, Kohli has scripted many records at the biggest level. Combining his batting skills, strong mindset and an aggressive approach to the game, Kohli has tumbled several records.
The 31-year-old is currently third on the list of all-time highest century makers after Sachin Tendulkar and Australia's Ricky Ponting. Considering his calibre, the Delhi lad is touted to break that record too before he hangs up his boots.
Barring his on-field antics, Kohli is quite a reserved person and he doesn't let people know much about his personal life. He may share his pictures and videos on his social media handles but he doesn't let people know too much about his personal stuff or ventures.
Here are five such lesser-known facts about Virat Kohli:
5. Kohli drinks water which costs INR 600/Litre
Without a doubt, Kohli is one of the fittest cricketers. To achieve success in international cricket, Kohli has put in a lot of effort to achieve exemplary fitness levels. He is very specific about his diet as well as a fitness regime. The same applies to the quality of water which he consumes.
According to sources, 'King Kohli' only drinks water from bottles which are imported from France. The type of water which is consumed by Kohli is known as Evian Natural Springwater, packaged in France. Every single unit of these package bottle sets boasts a hefty price tag of about INR 600.
4. Kohli used a fake name for his marriage
Social media erupted in December 2017 when Virat Kohli tied the knot with his long-time girlfriend and Bollywood star Anushka Sharma. The wedding was a private affair in Italy and only 48 guests in total attended the wedding ceremony.
Kohli, in an interview, revealed that the couple had strictly told everyone to not reveal the news until they declare it. To keep it a secret, they even had used fake names for their bookings so that the media would've no clue about the wedding.
3. Dhoni's wife Sakshi was a classmate of Kohli's wife Anushka Sharma
Virat Kohli and MS Dhoni don't have many things in common barring their successful captaincy stint with the Indian side. However, their wives surely share something common.
Anushka and Sakshi, who are married to Virat and Dhoni respectively, were classmates during their young age. Anushka, in an interview, had revealed that they both used to go to St Mary's School, Margherita in Assam. Anushka even found out a picture in which Sakshi is dressed as a fairy and she's dressed in a Ghaghara during their school days.
2. Kohli gave Sachin Tendulkar a special gift upon his retirement
The cricket fraternity was in tears when Sachin Tendulkar bid adieu to international cricket. It was an extremely emotional moment for every cricket fan to witness the end of an era.
Kohli, like millions of fans, was also emotional during that time. Sachin Tendulkar was someone who was an idol for many youngsters including Kohli. In an interview, Tendulkar revealed that Virat had gifted him a pouch consisting of some threads on his retirement day. Tendulkar also revealed that Kohli told him that the pouch was gifted by his father to him.
1. Kohli gets INR 12 crores per year from MRF
As everyone knows, Kohli sports MRF logo on his bat at present. The Indian skipper used to carry a Nike logo on his willow before MRF signed him up.
In 2017, the contract expired but the company didn't want to part ways with Kohli and they signed him for an eight-year deal worth more than INR 100 crores. According to the deal, Kohli is bound to receive INR 12 crores per year until the deal eventually expires in the year 2025.