5 batting sides that scored zero runs in the super over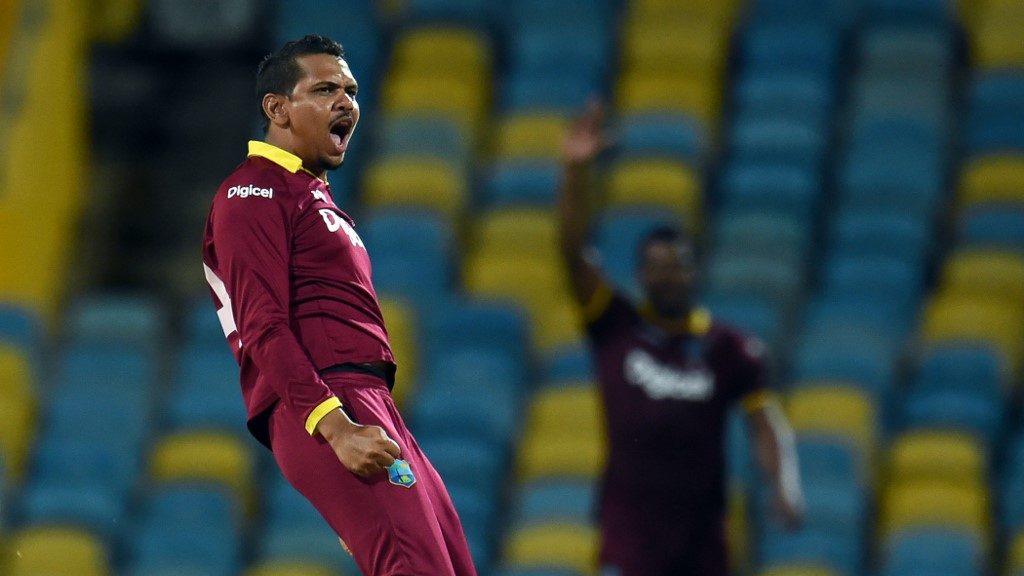 A super over is one of the most thrilling moments of a contest. It is a tie-breaker that takes place in a t20 match after both teams have scored an equal number of runs. Three batsmen each represent their teams in the super-over. It tests the pressure of the players to the core, and you come out as a hero after winning the game for your side from there onwards. However, many batsmen end up choking under the pressure. In the article, we discuss 5 such teams who couldn't open their account in super overs.
5. Sussex vs Diamond Eagles (2009)
This match was a part of the now-defunct Champions League T20. This was the first super over in the history of the format where a team managed to score 0 runs. Sussex batted first, scoring 119 runs. Eagles also scored the same number of runs at the loss of 4 wickets, with Rilee Rossouw scoring a 62-ball 65. He continued batting in the super-over, and Eagles scored 9 runs. CJ de Villiers had to defend 9 runs, and he didn't wait for a long time, picking up 2 wickets in the first 2 deliveries. He took the wickets of Dwayne Smith and Rory Hamilton-Brown thereby not allowing the opposition to open the account.
4. Hampshire vs Barbados (2011)
This match was a part of the Caribbean T20 League. Hampshire posted a total of 136/3. Sean Ervine played an important cameo of 32* to take them to a respectable total. Barbados got bowled out in the last ball of the 20th over, with 1 run needed to win. Simon Jones bowled an excellent spell of 4/10. He then further dismissed Barbados batsmen in the first 3 deliveries. However, the match got intense after Ervine got dismissed off Benn's first delivery. He then bowled a couple of dots before Vince got the winning run.
3. Trinidad and Tobago Red Steel vs Guyana Amazon Warriors (2014)
This match was a part of the CPL-2014. Trinidad scored just 118 runs in the 20 overs. Evin Lewis struggled with a 51-ball 39, while Pooran looked in flow with a 17-ball 37*. Warriors scraped through the target, with Pooran dropping a catch on the last ball with 3 runs required. Warriors then scored 11 runs in the super over. Sunil Narine choked Trinidad with an excellent spell. He bowled 4 consecutive dots and then Pooran got out of the 5th delivery. He bowled another dot and Warriors ended up winning the fixture.
2. Warriors vs Knights (2015)
Knights (previously known as Eagles) were involved in a super over of 0 runs for the second time in t20 cricket. Unfortunately for them, this time they ended up on the losing side. This game was a part of the Ram Slam T20 Challenge 2015. It was a rain-marred 6-over fixture, with Warriors scoring 81. Ingram scored 52 off 21 balls. The Knights managed to level the scores after a bad start. Ryan McLaren scored 34 from just 14 balls. Andrew Birch took both wickets in the first 2 deliveries in the super over. Ingram finished off the proceedings with a boundary in the super over.
1. Amo Sharks vs Speen Ghar Tigers (2017)
Afghanistan has gifted world cricket with two amazing all-rounders, and an excellent bowler. This match was a part of Shpageeza T20 League, established by Afghanistan Cricket Board. Sharks posted a total of 159 as Tahir Khan top-scored with 38*. Tigers also reached 159 after Elton Chigumbura scored 16 runs in the final over to tie the scores. In the super over, Chigumbura and Shafiqullah both hit a six each and took the total to 17. Bilal Khan then wrapped up Sharks' innings, picking up 2 wickets in the first 2 deliveries.